Dancing Apache Lodge Wedding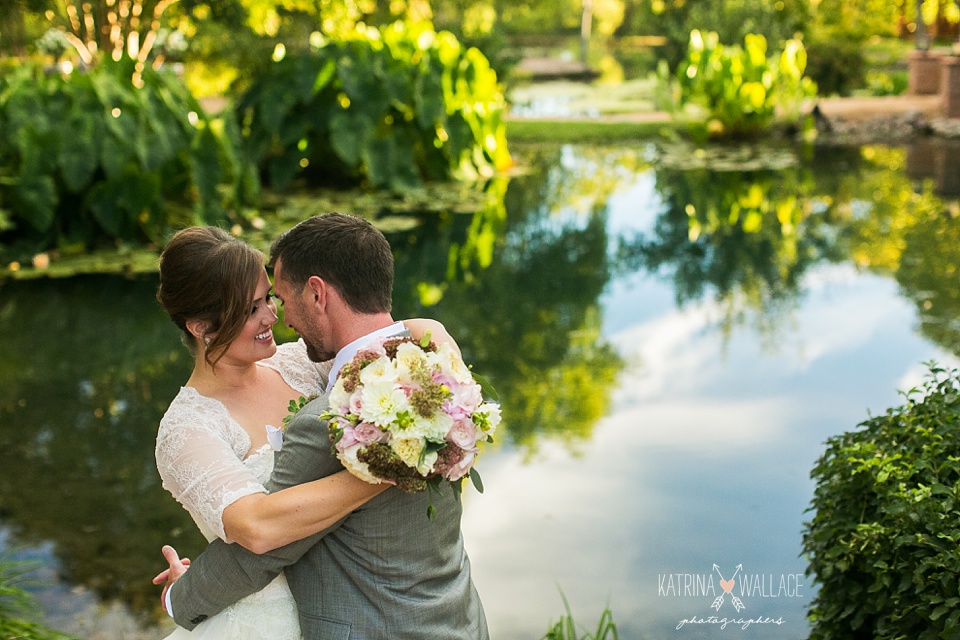 The Magical Wedding of Alex and David
This is the magical Dancing Apache Lodge wedding of Alexandra Petznick to David Bray. We say magical because that's what they are together. The way they love each other is so pure, sweet, and romantic. Alex's family owns Dancing Apache Lodge, which is located about 90 minutes north of Phoenix and 15 minutes south of Sedona in Page Springs. That area is known around here as Sedona wine country!
Normally, Dancing Apache Lodge weddings are held in the front of the property where the lodge and vineyards are located. But, there is a private area for the families in the back, which is just as gorgeous! The back of the property boasts a big red barn, ponds, and a beautiful lawn. Alex and David held their ceremony on the lawn, with a gigantic old tree presiding over it.
Together, we have photographed over 500 weddings in Arizona, several of which have been Dancing Apache Lodge weddings. This was the first wedding where we saw a tree branding as part of the wedding ceremony. Alex and David had their initials made into a branding iron, which was used during the ceremony to brand their initials into the tree they were married under. It was so romantic and sweet!
Enjoy these images and the story, of Alex and David's unforgettable wedding in Arizona!
Alex is a hairstylist so her friends and coworkers helped her with her hair and makeup … she has so many wonderful friends!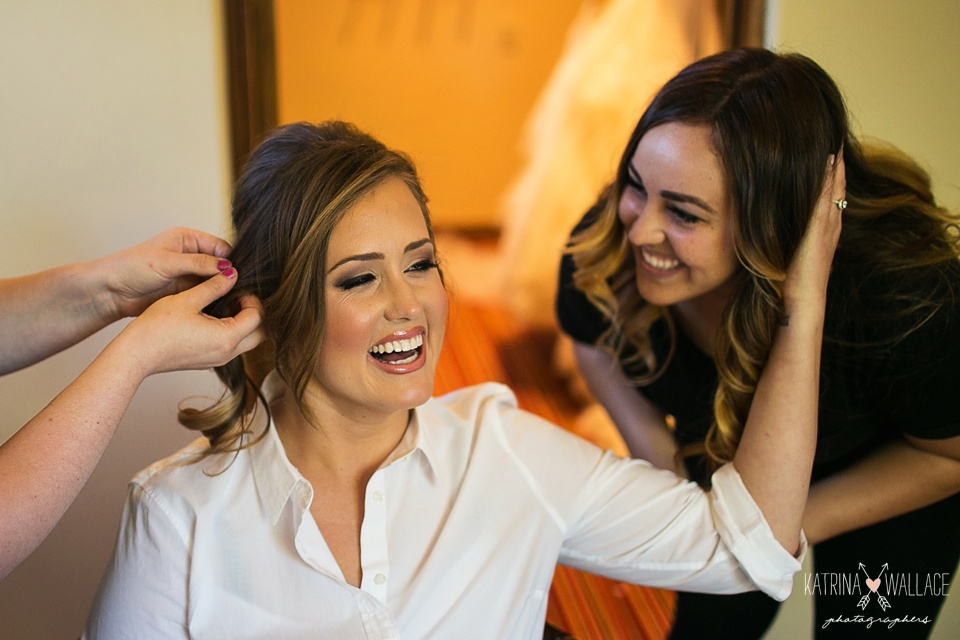 Checking in on Alex the way only best friends would. These are the kinds of moments that make your wedding day unique … portraits are great but these moments say so much about family and friends.
Last minute touches on David, the groom.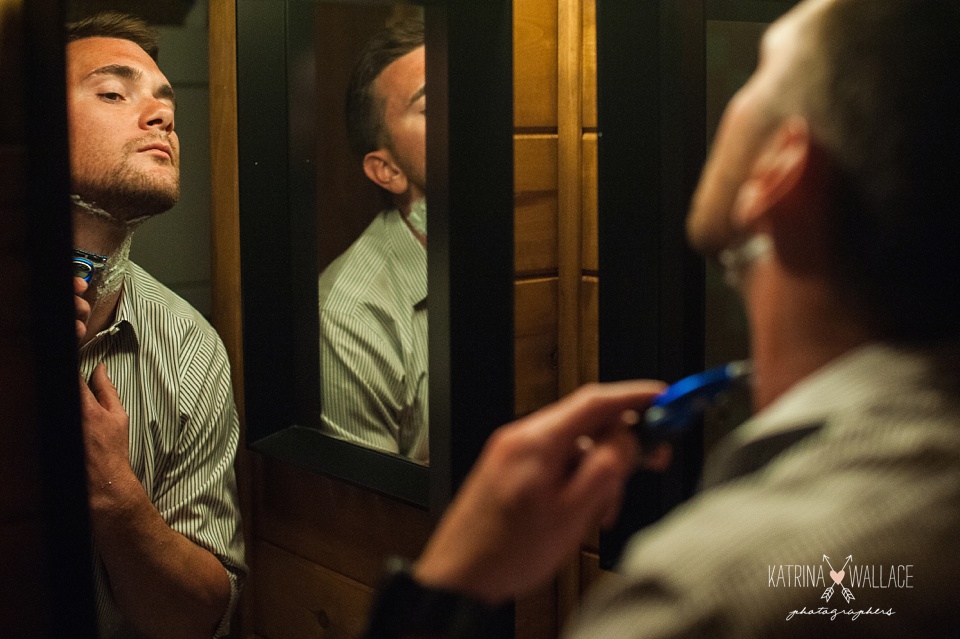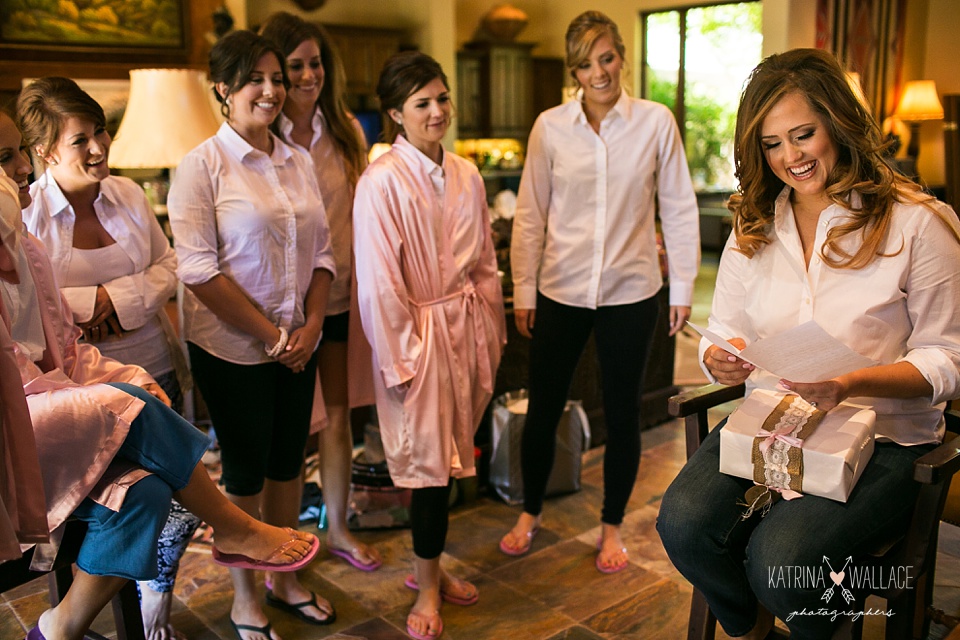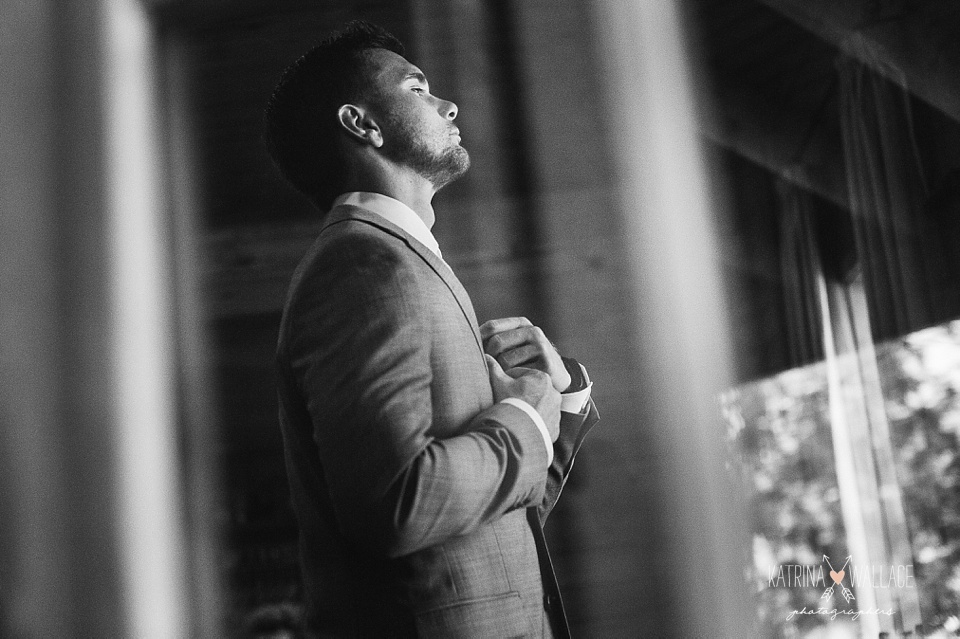 Mom helping her daughter into her wedding dress.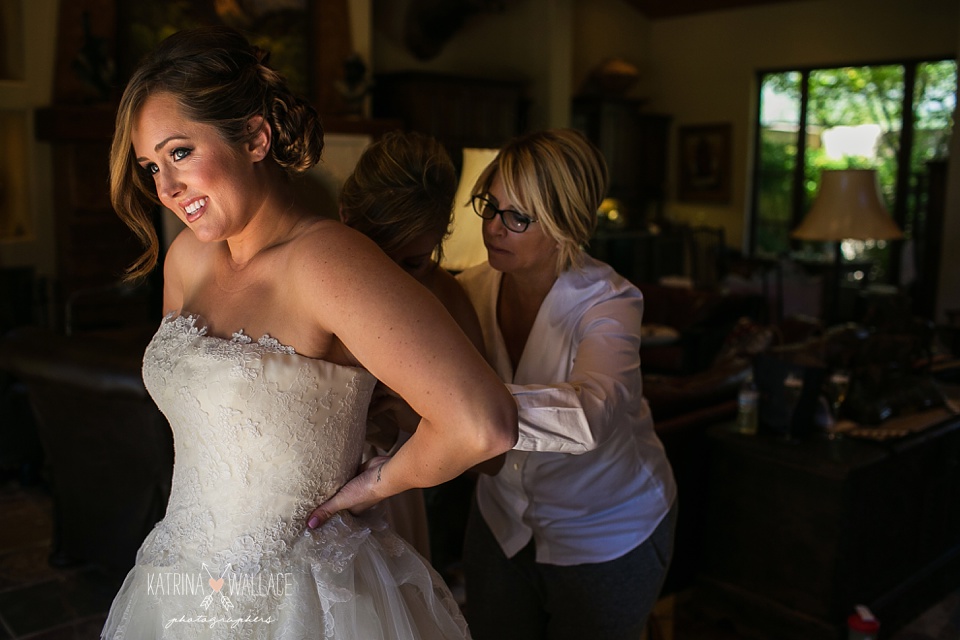 Girlfriends very happy with how gorgeous they all look together!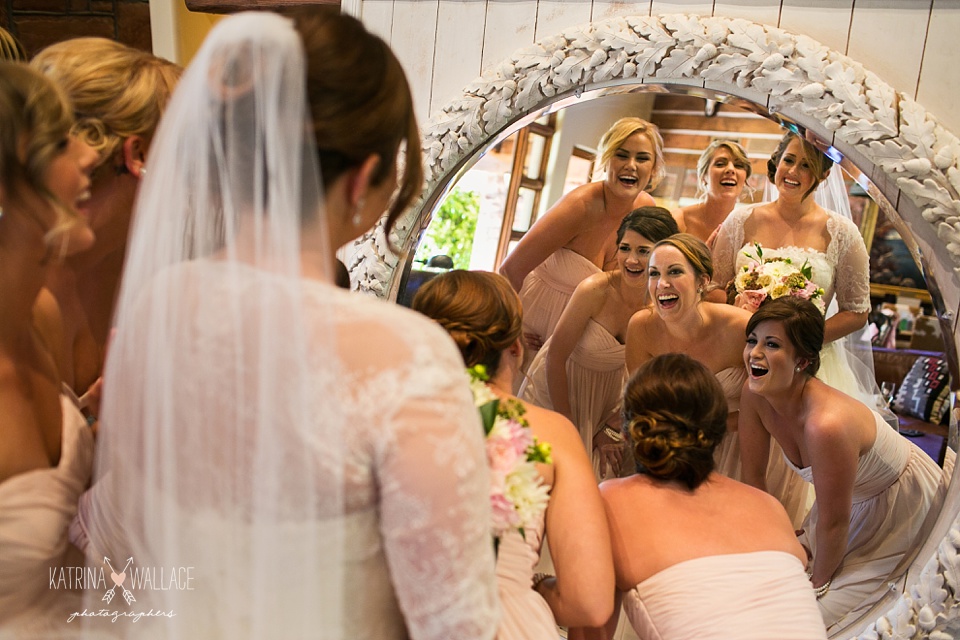 A first look that brought David to tears … the day was filled with so much joy and happy tears.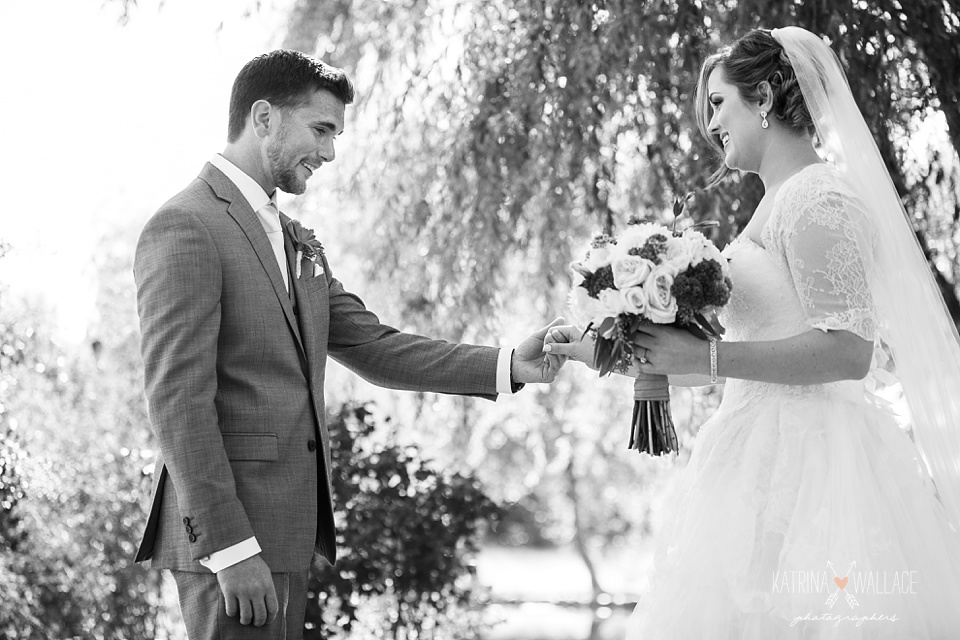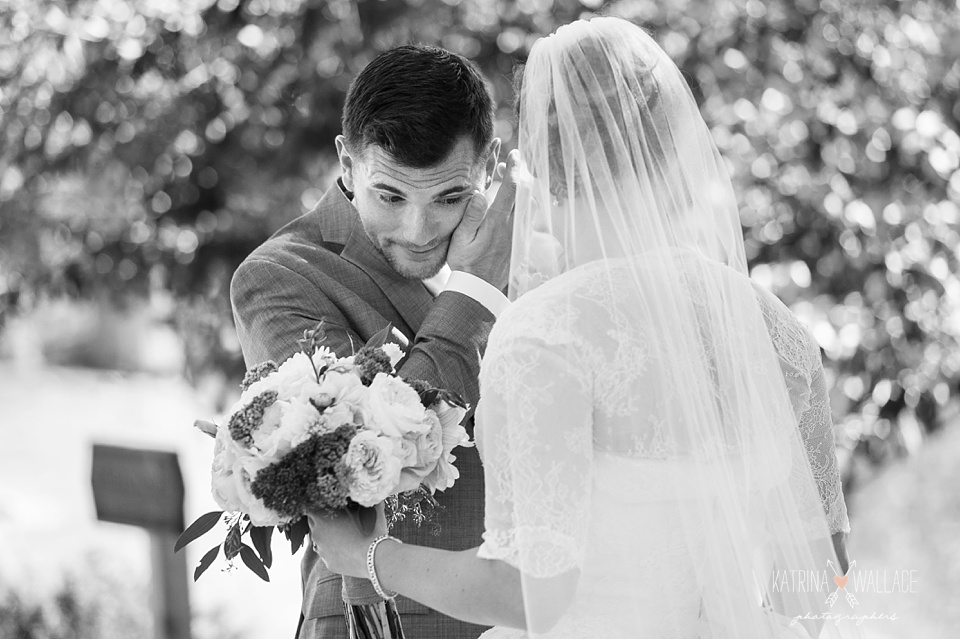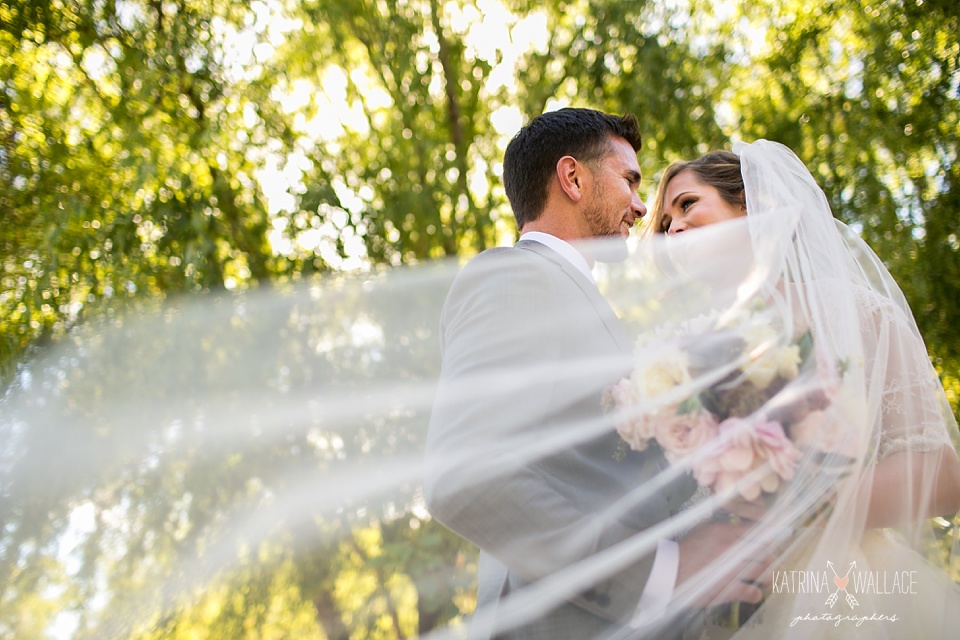 There is no lack of greenery with this Dancing Apache Lodge wedding … for couples that are looking for an Arizona wedding venue that doesn't look like the typical desert backdrops Dancing Apache Lodge is perfect!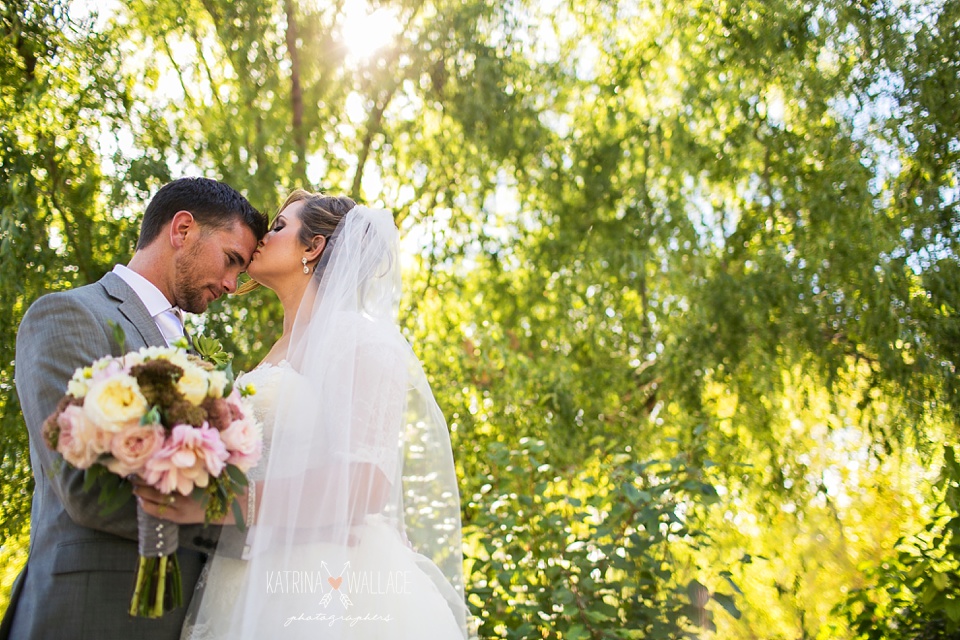 Alex looking gorgeous and having an amazing time on her wedding day! Love these little in-between moments during the group portrait time.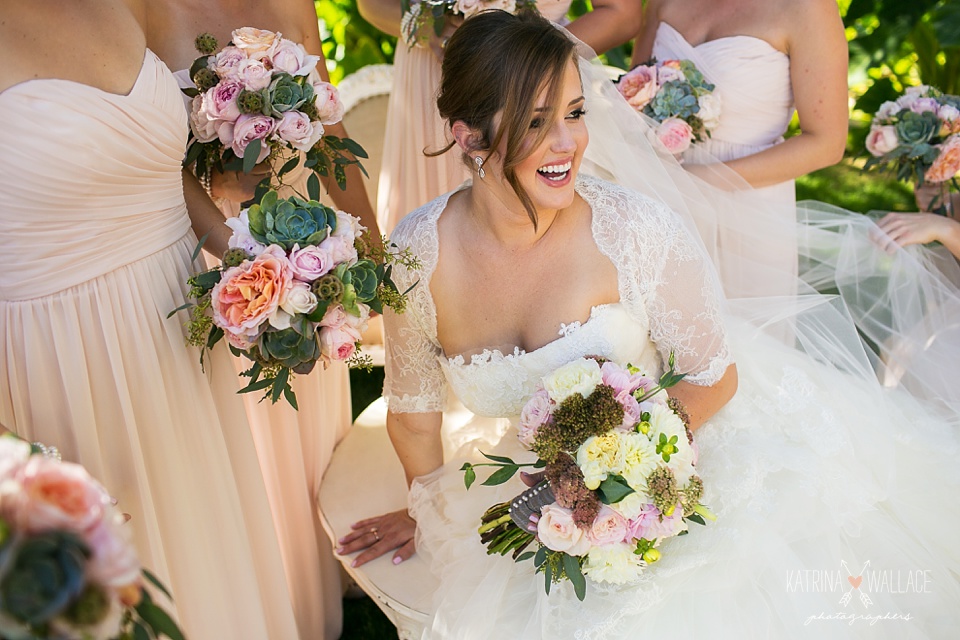 Fun furniture rentals from Prim Rentals!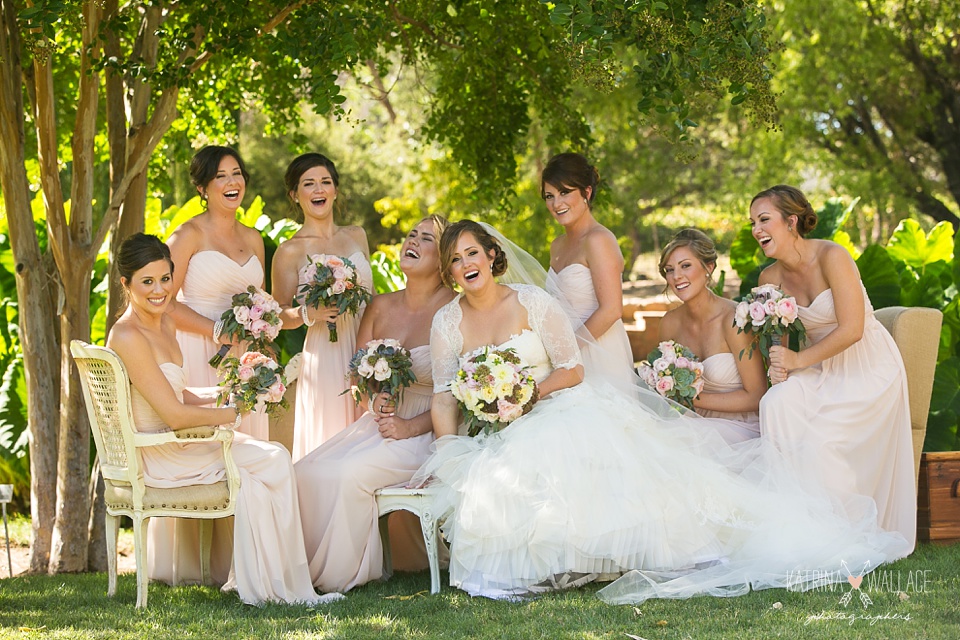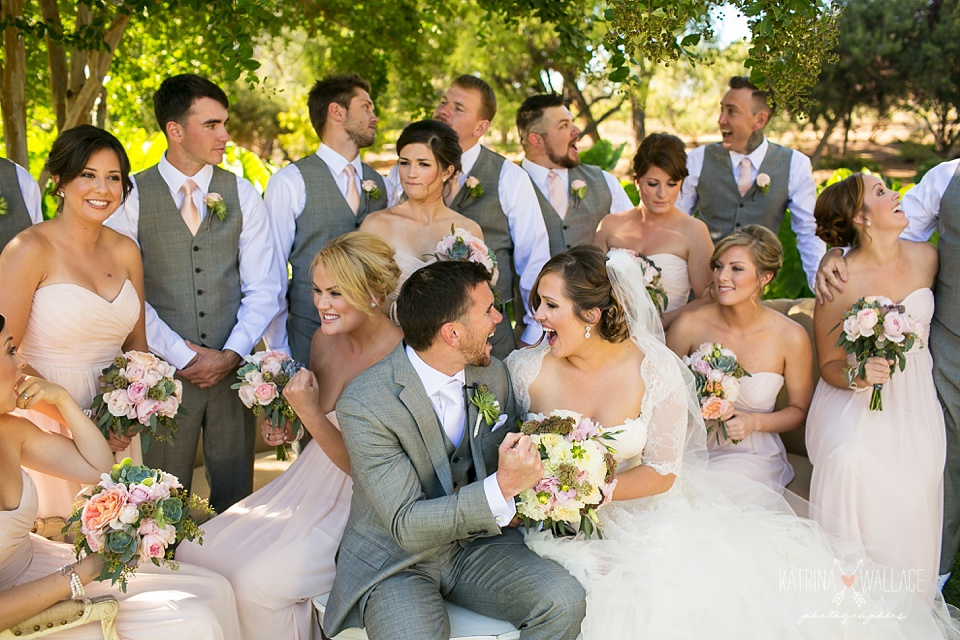 Arizona wedding florists White House Design Studio did such an amazing job on all the floral and design.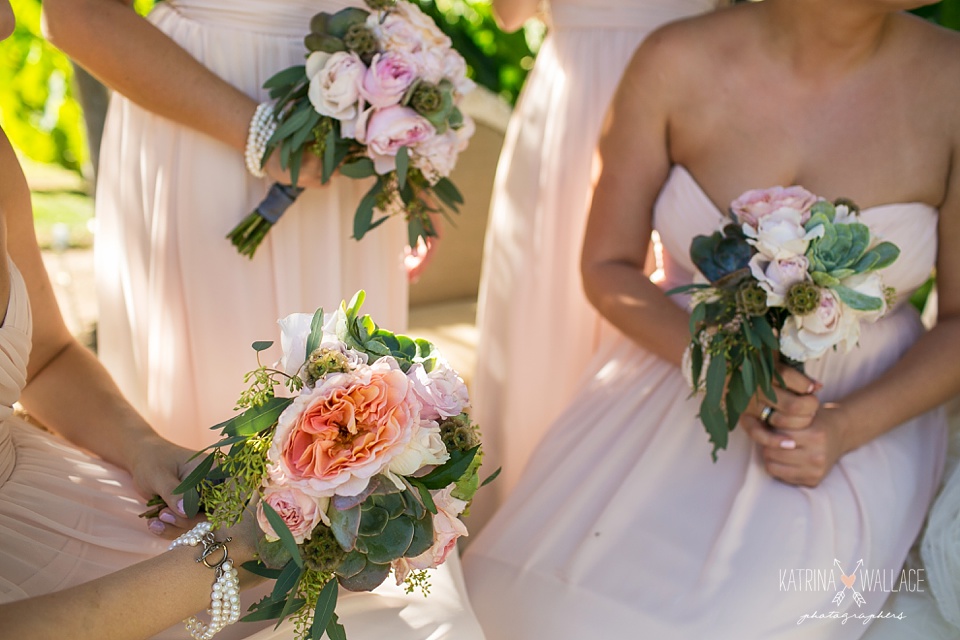 Sigh … these two adore each other!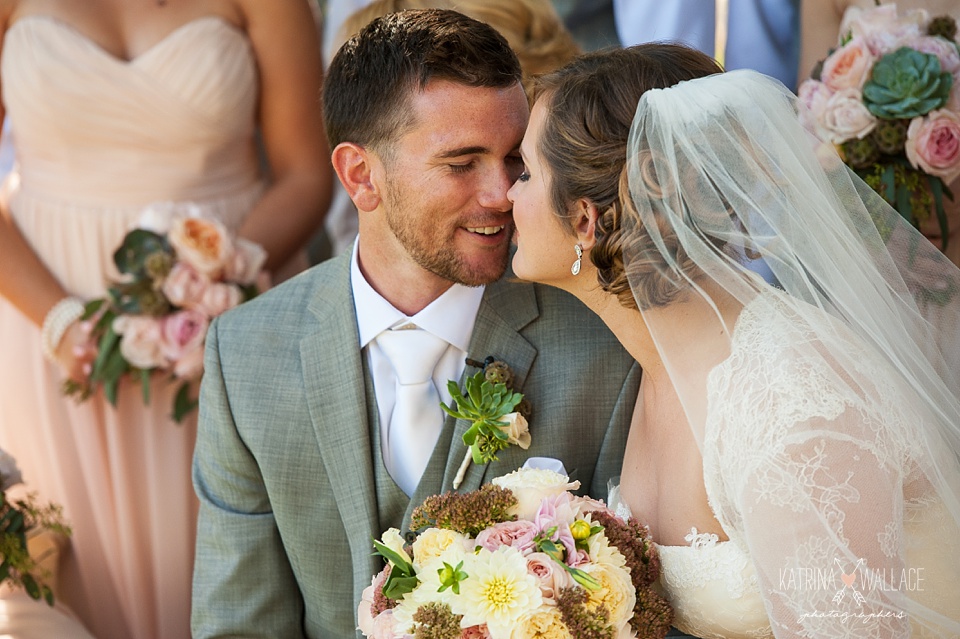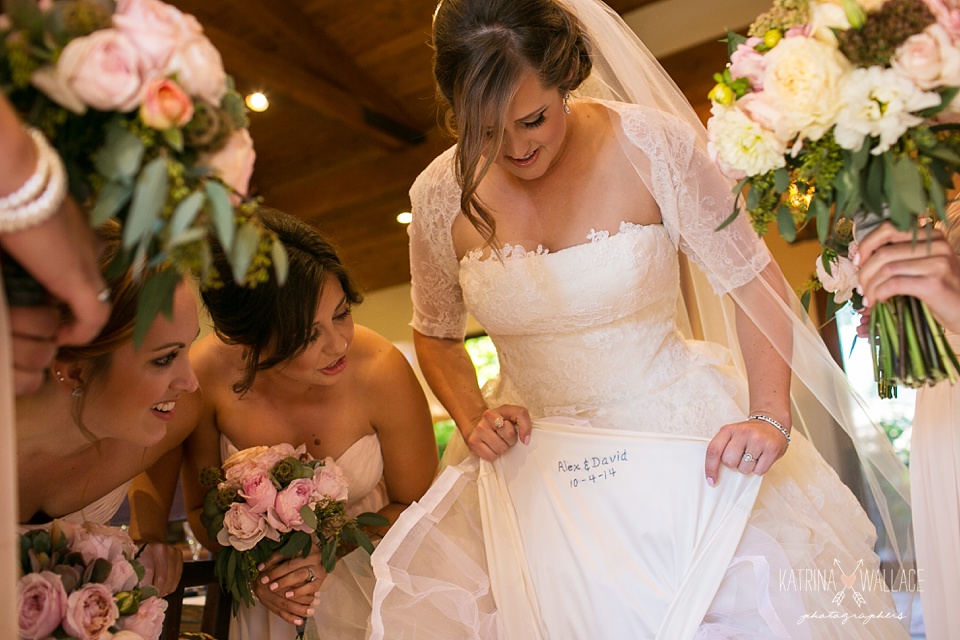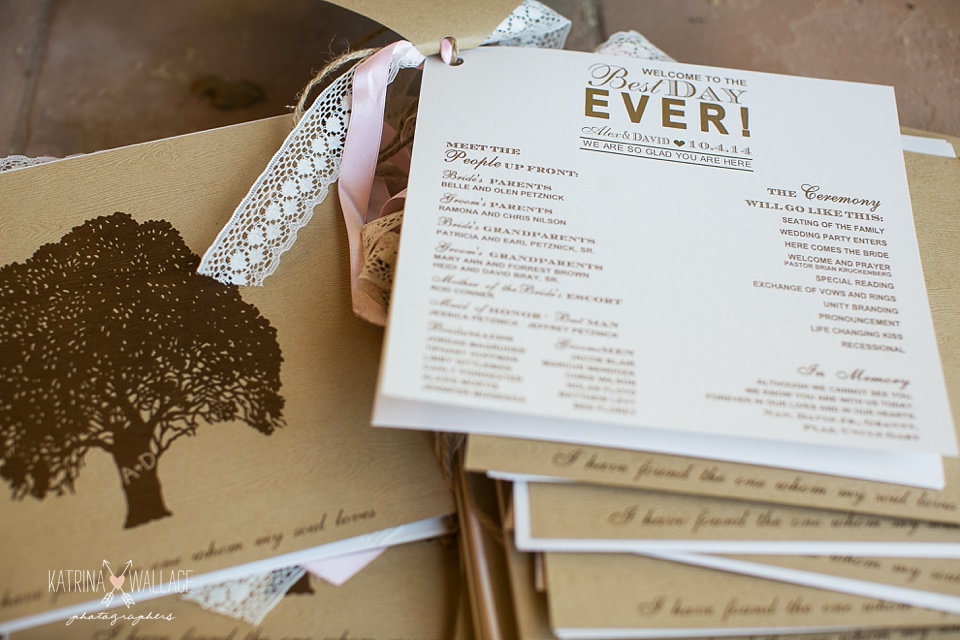 Flower petal toss table … what a great idea!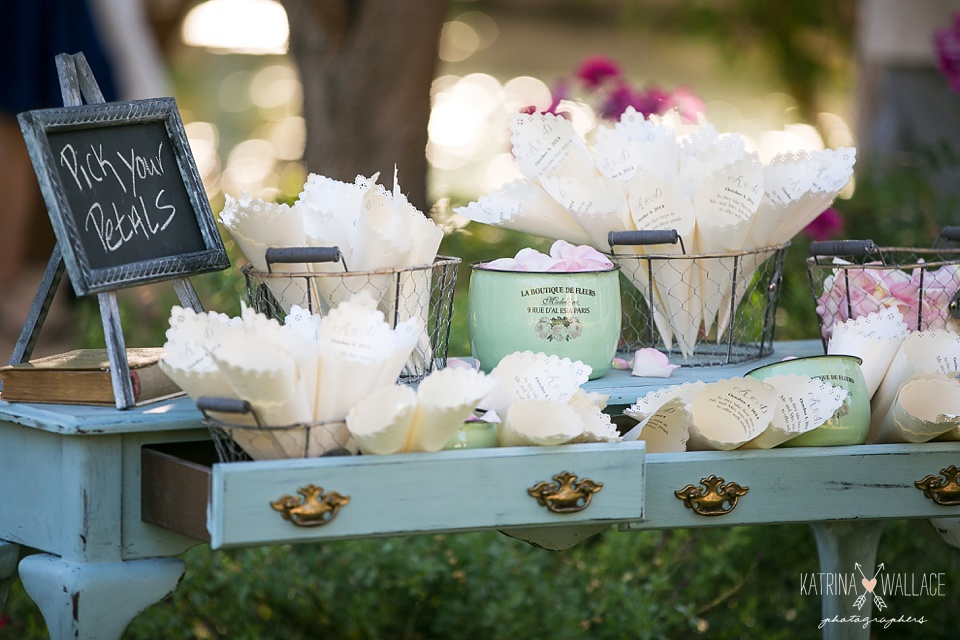 There are all the traditional processional shots but sometimes the behind the scenes are more fun and full of character. Here, the bridesmaids are looking for their cue to walk down the aisle.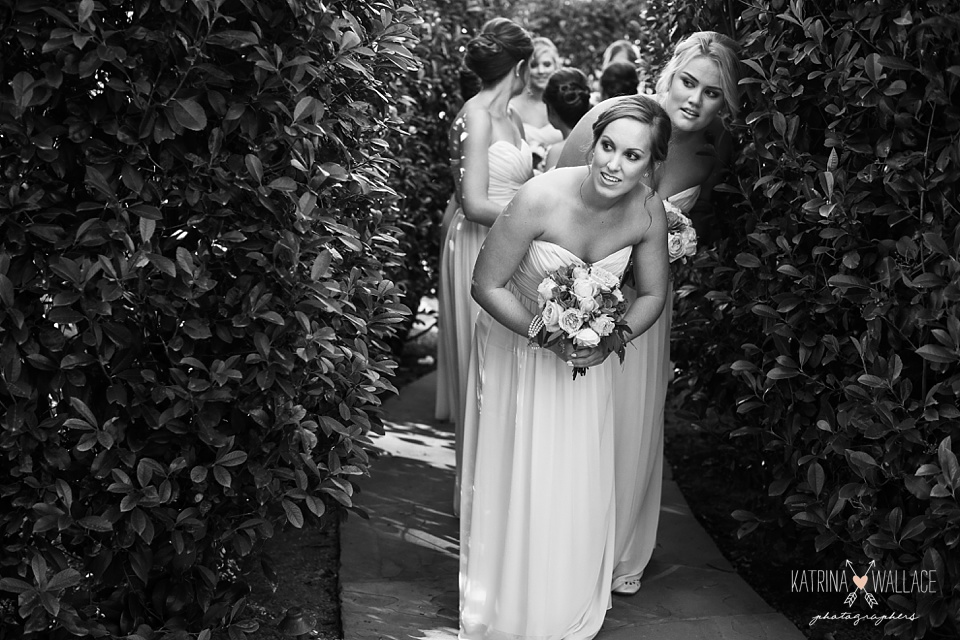 And often times the moments where the bride and her dad get alone together before the ceremony begins are truly special.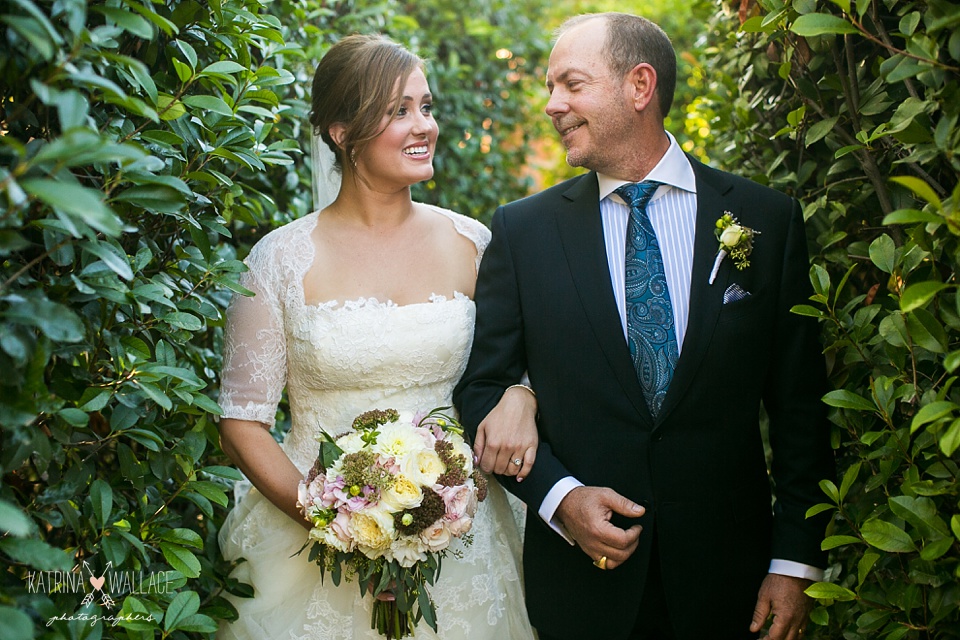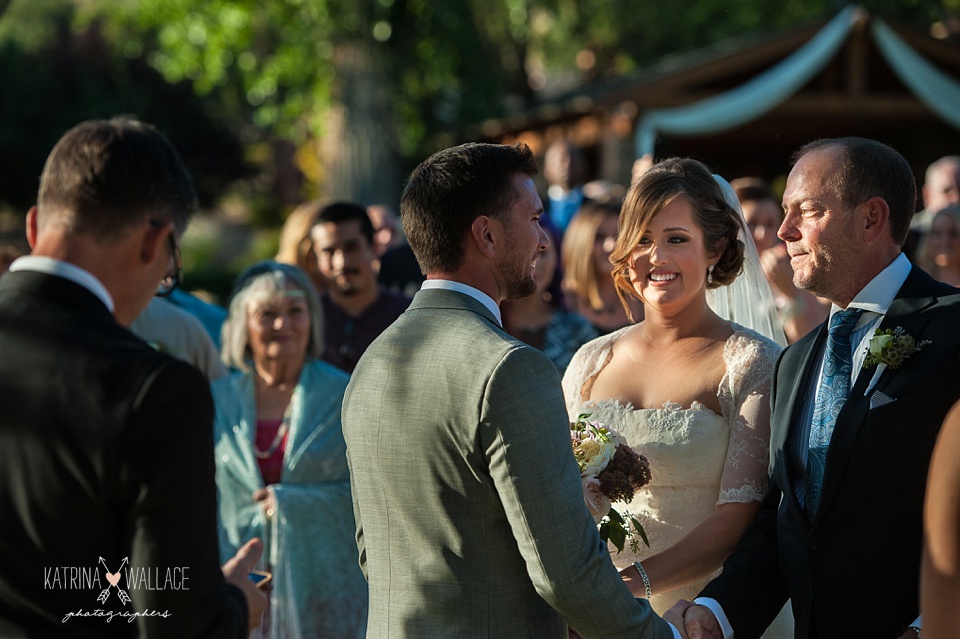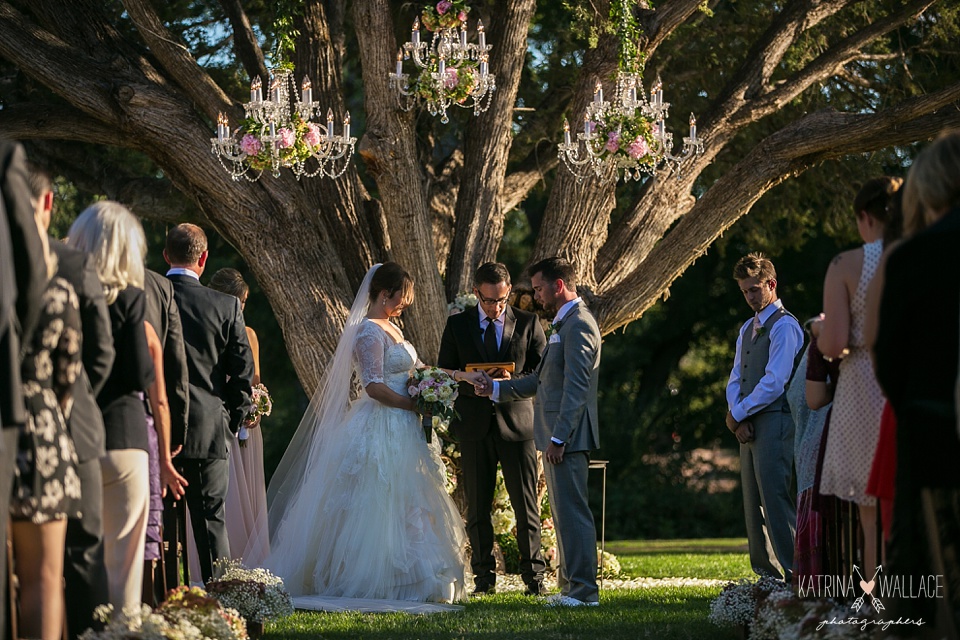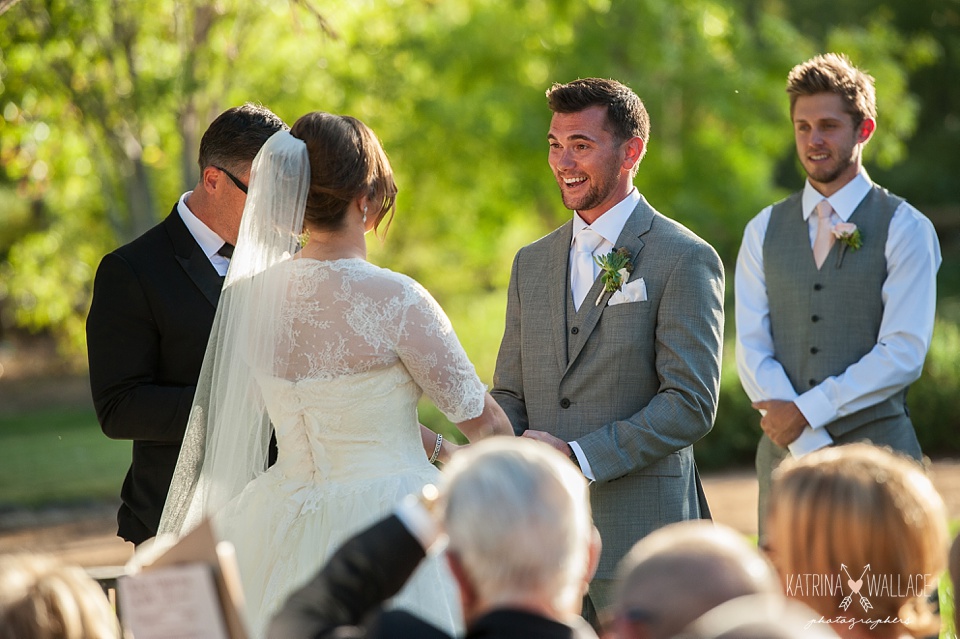 First kiss with the last light of day under he old tree … a perfect Dancing Apache wedding ….
Husband and wife! Yay!!! Dancing Apache Lodge weddings are some of our favorites! The flower petal toss makes the walk down the aisle extra fun.
THIS! It makes our heart skip a beat… sometimes the best moments happen AFTER the walk down the aisle … David was so happy and cried after they had cleared the last row of guests.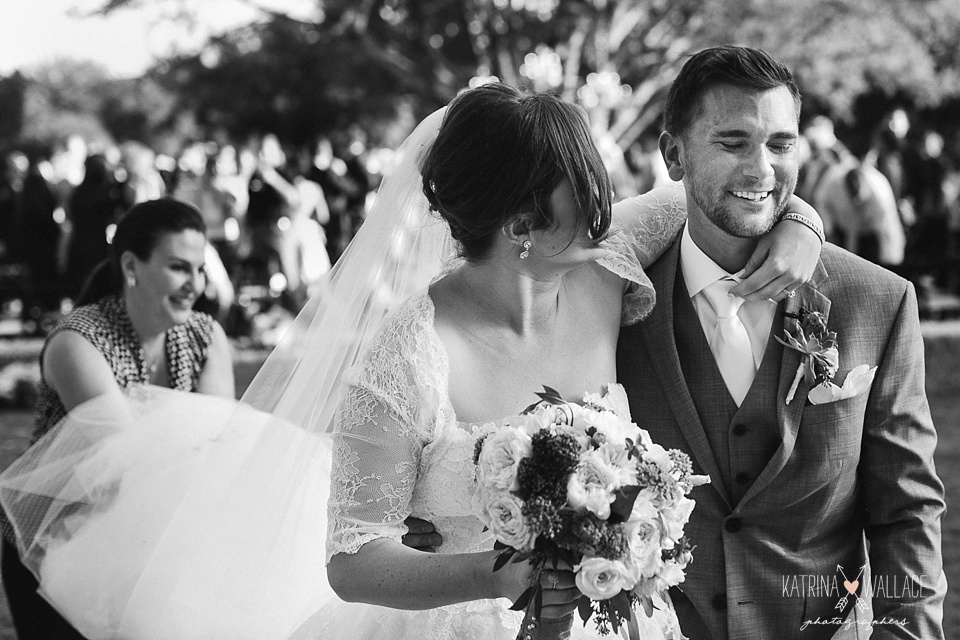 As wedding photographers we photograph the traditional expected images of the marriage signing but as wedding photojournalists we look for the unscripted moments that happen in-between.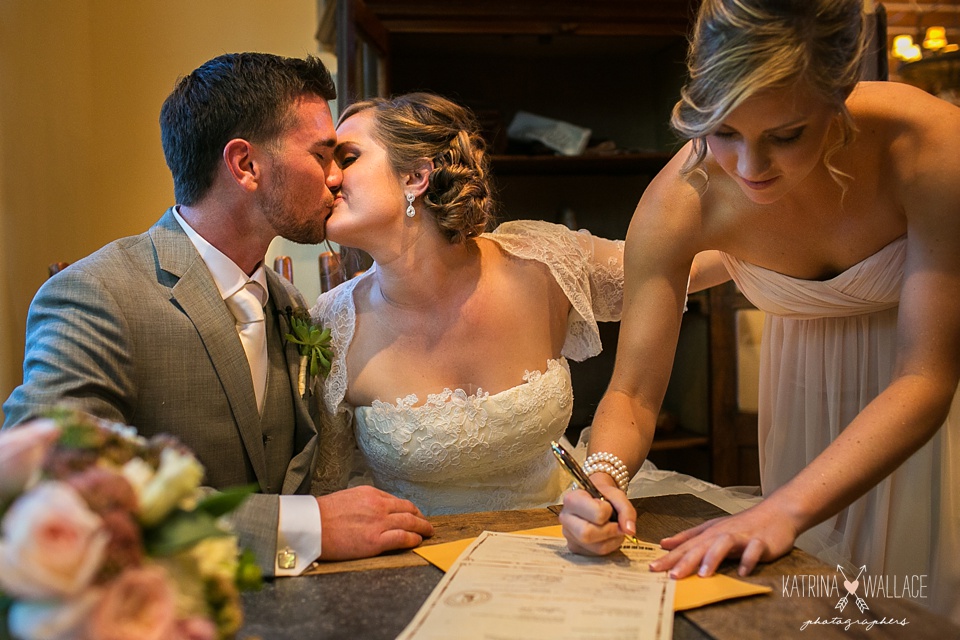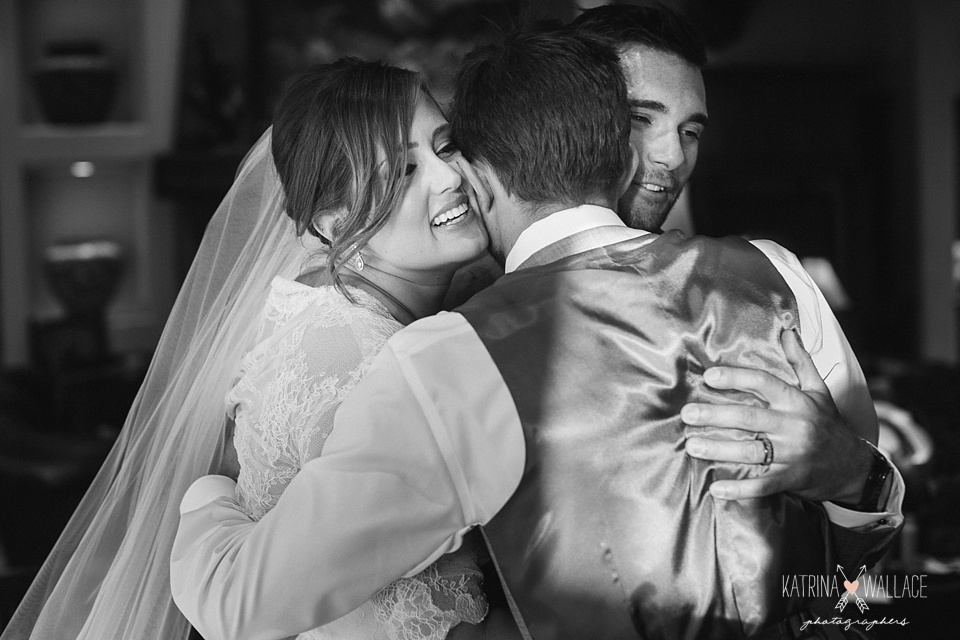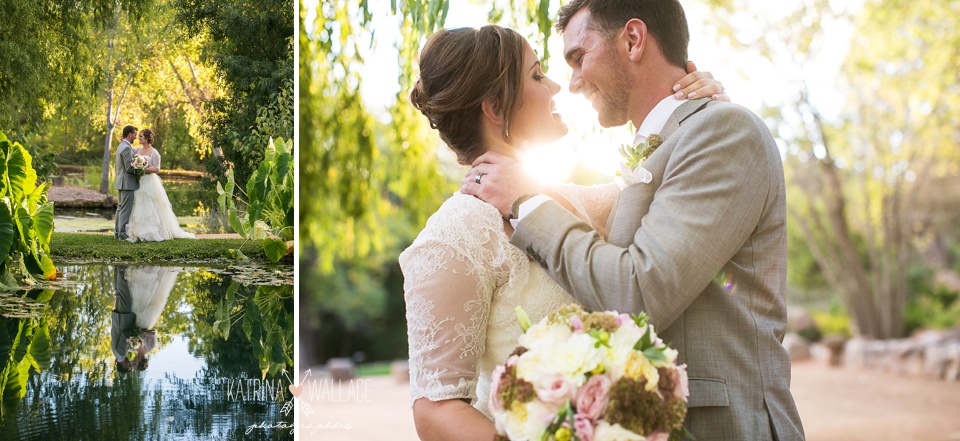 Alex and David saved a second set of vows for each other to share privately after the ceremony. They read them to each other on this dock. So sweet! One of our favorite parts of the day is when the newlyweds can go and relax and just be alone together … well almost alone 😉 we follow and get gorgeous wedding photography with the beautify of Arizona as the backdrop.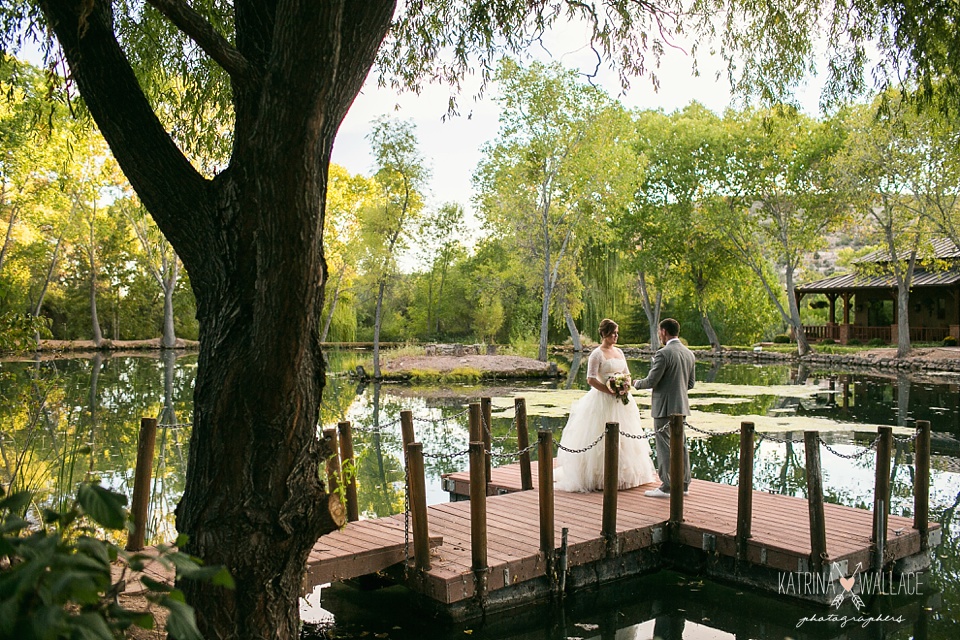 Alex and David branded this tree during their ceremony!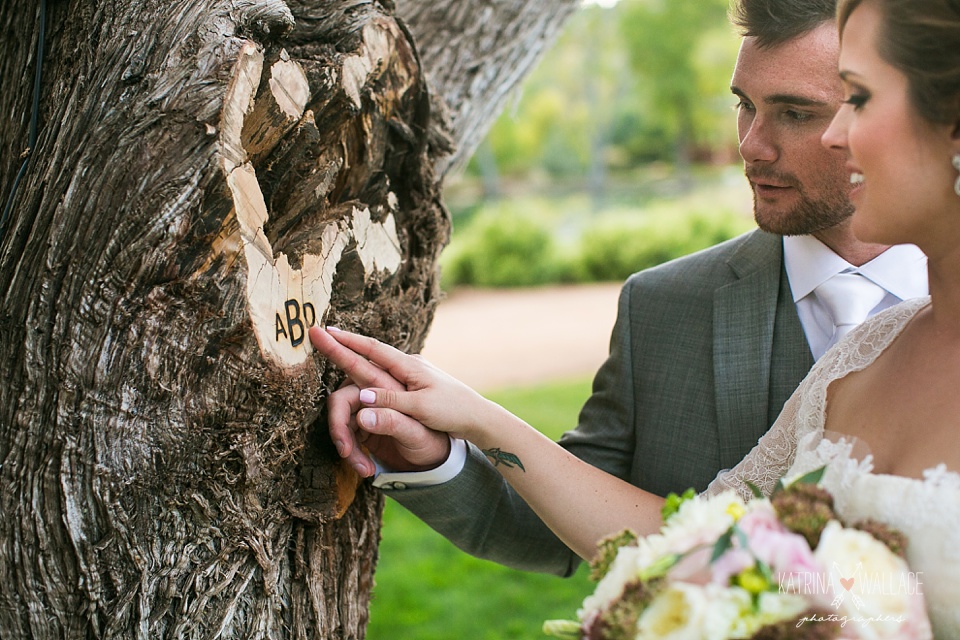 More beautiful floral design from White House Design Studio … if you are looking for an Arizona florist for your wedding definitely check them out!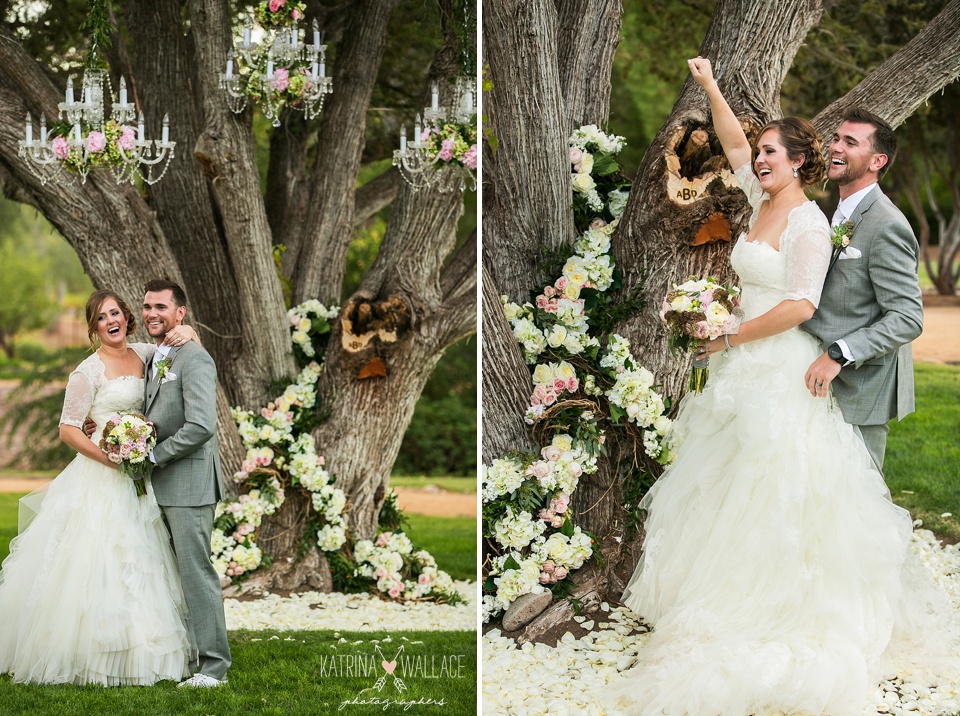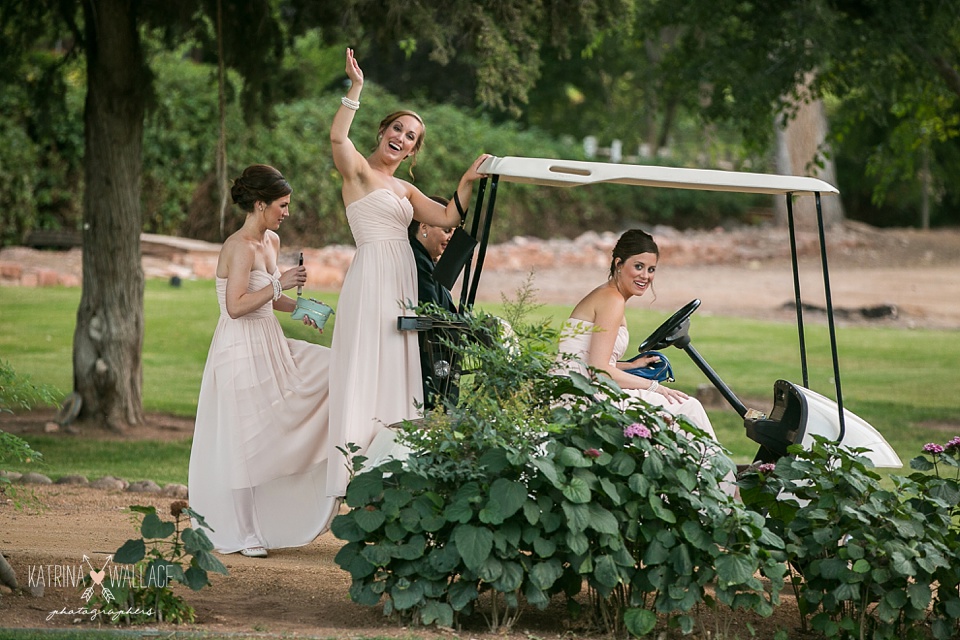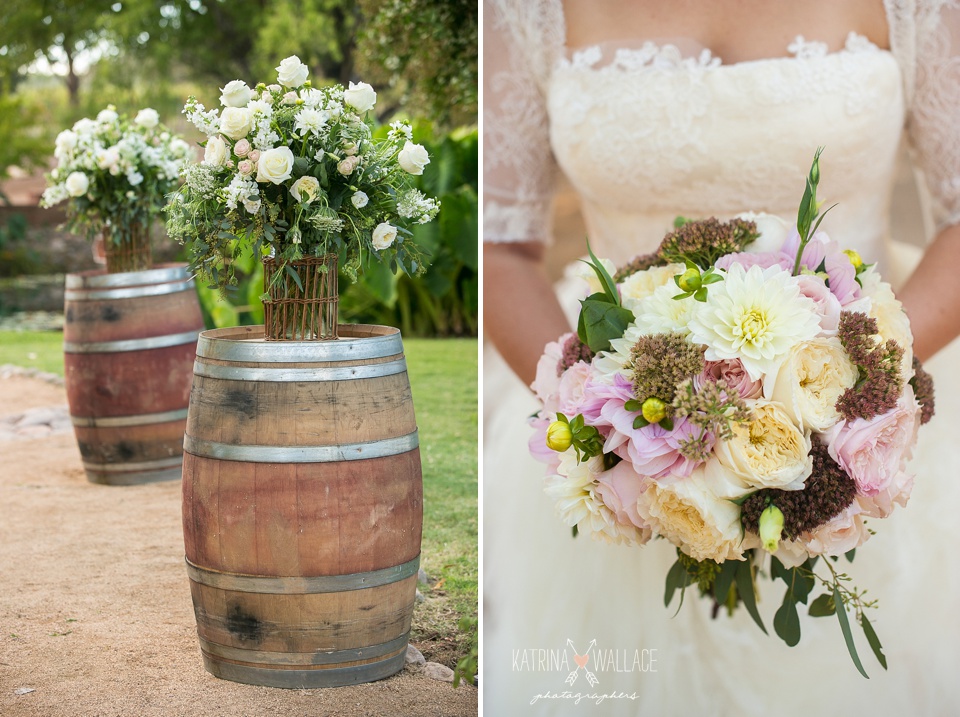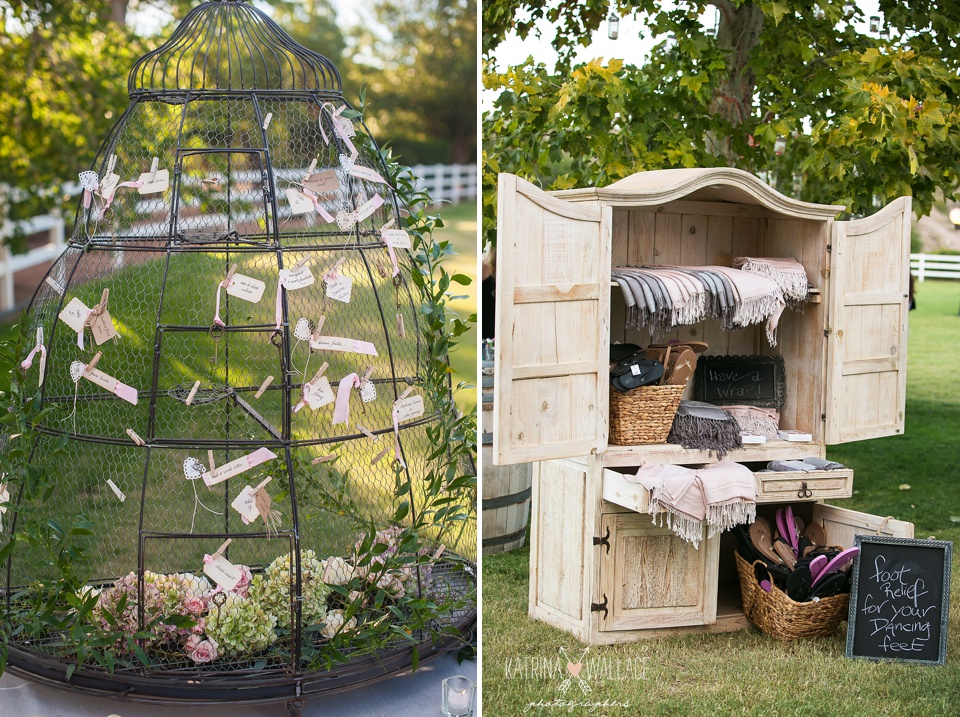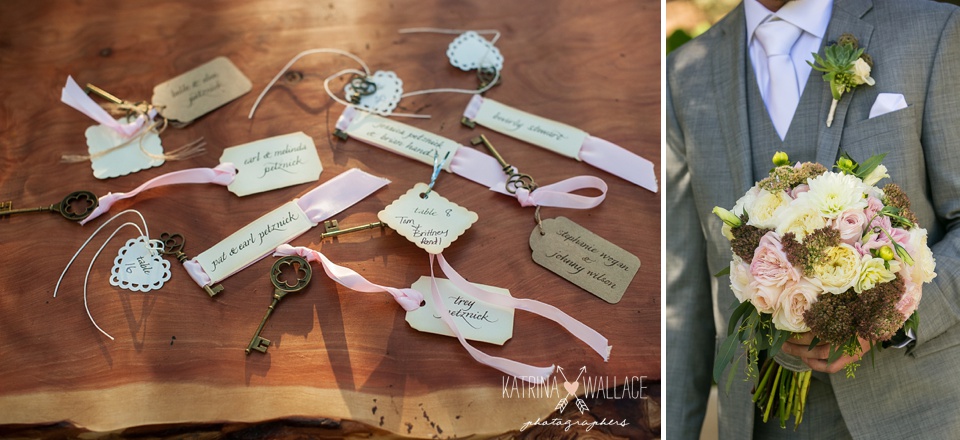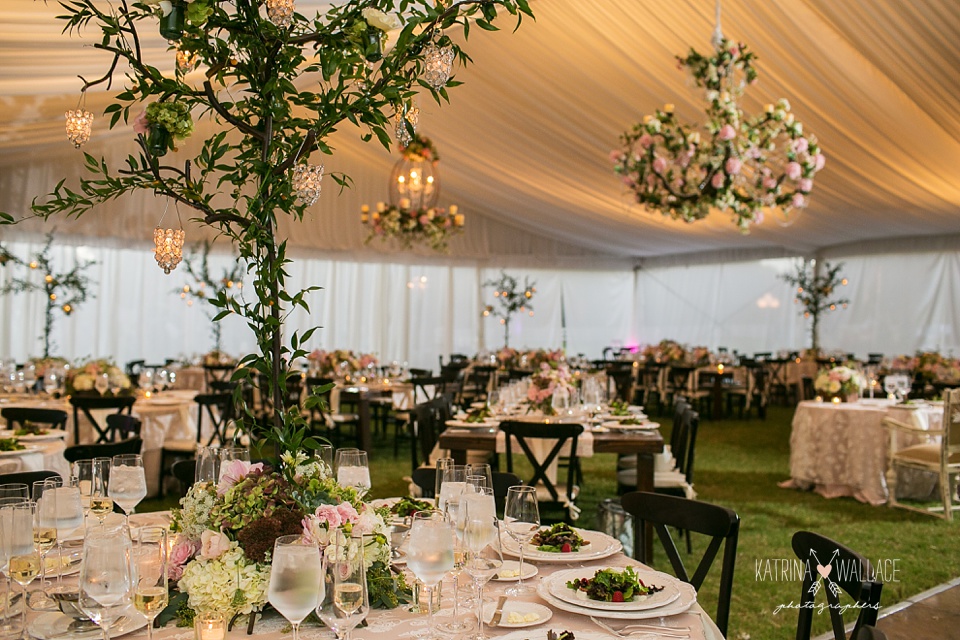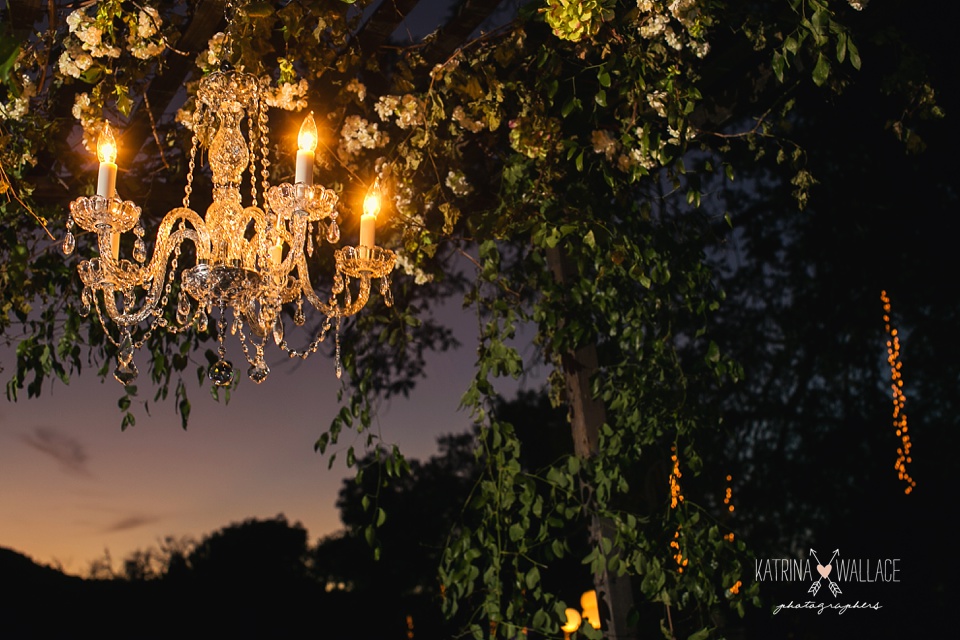 The red barn on the families property was perfect for the marquee initials to be set. We took Alex and David for a quick portrait next to their initials.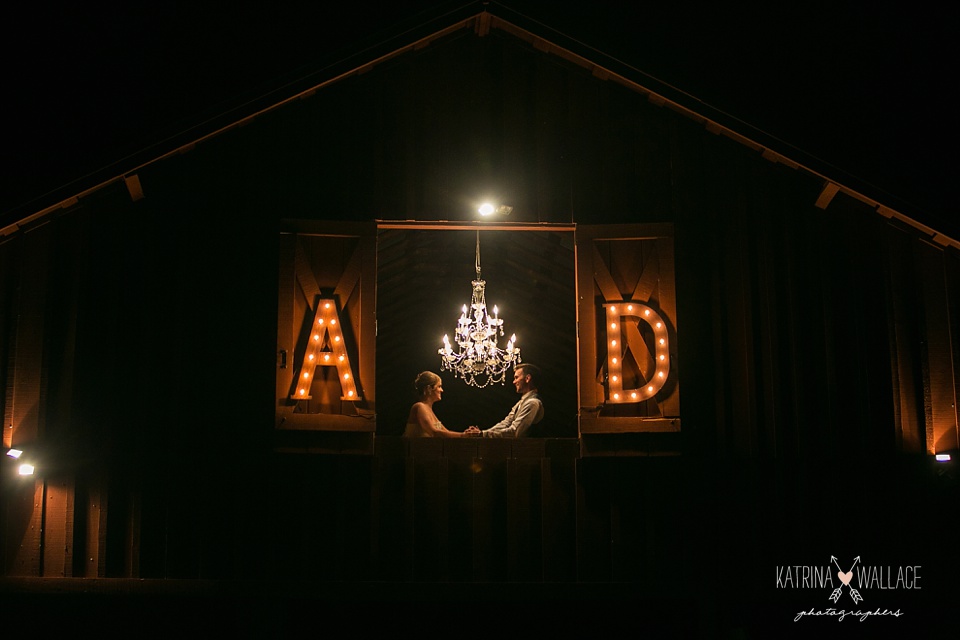 Moments before the bridal party is announced … they are definitely ready for the reception!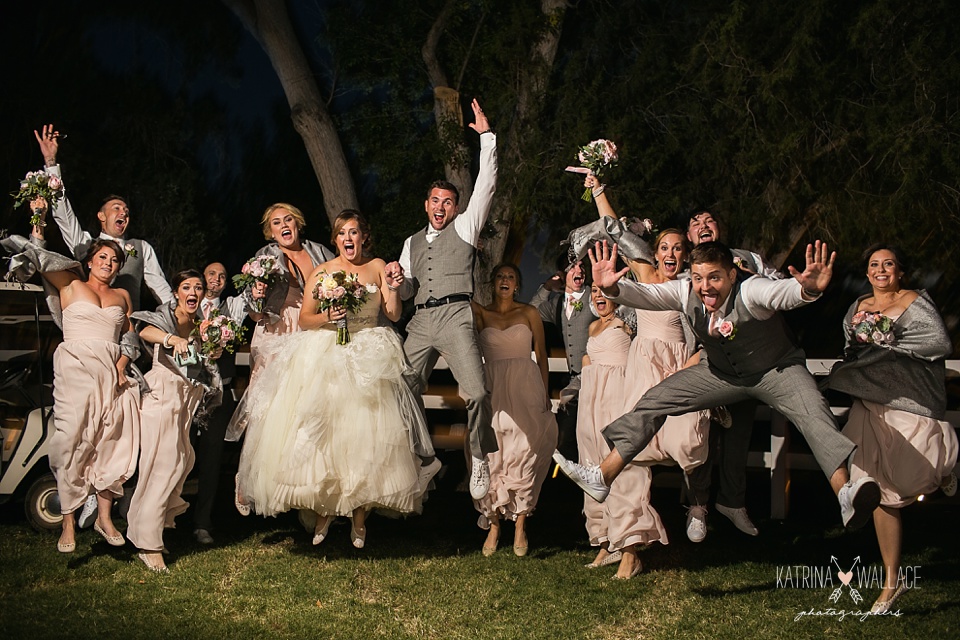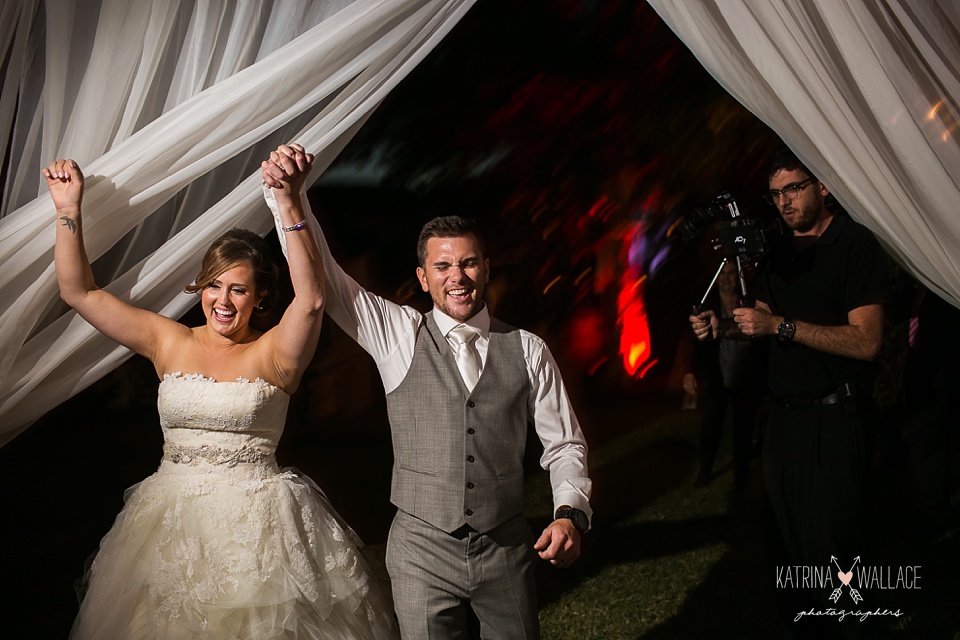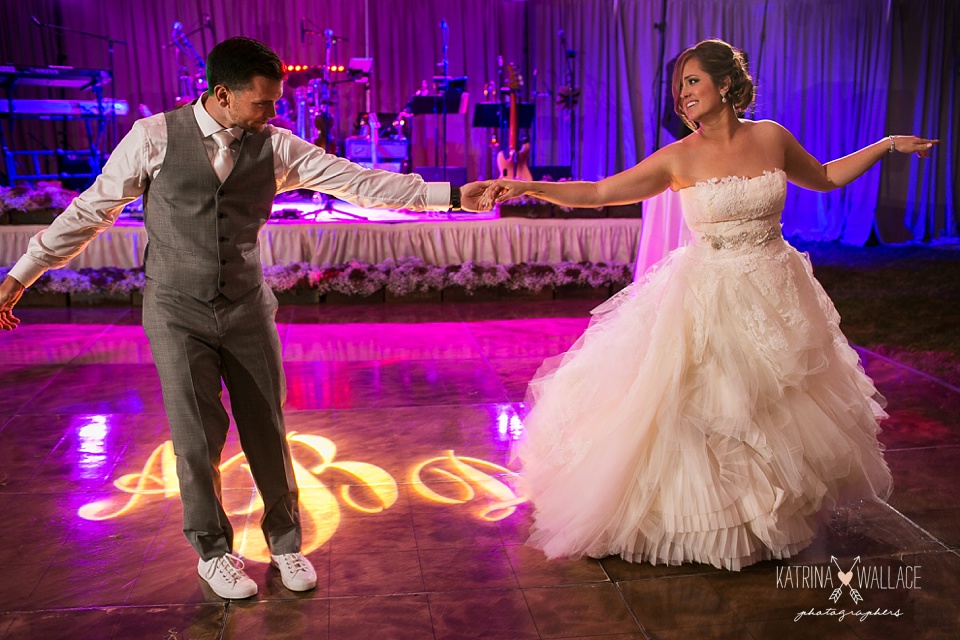 A tent was brought in for the reception and with the up lights and draping and hanging floral chandeliers it made for a gorgeous backdrop for a very sweet first dance.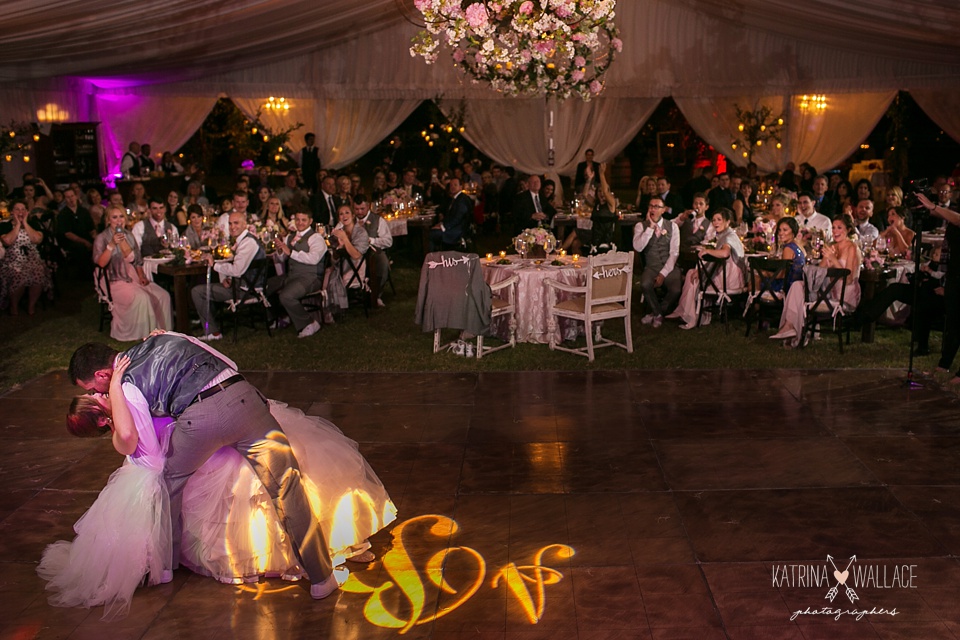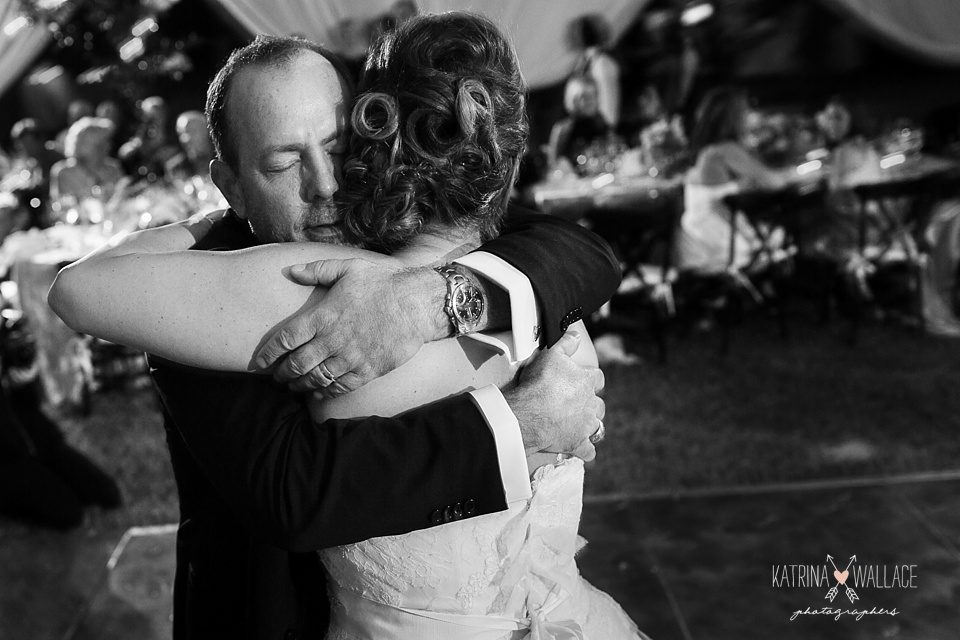 We always get a little teary eyed during the parent dances…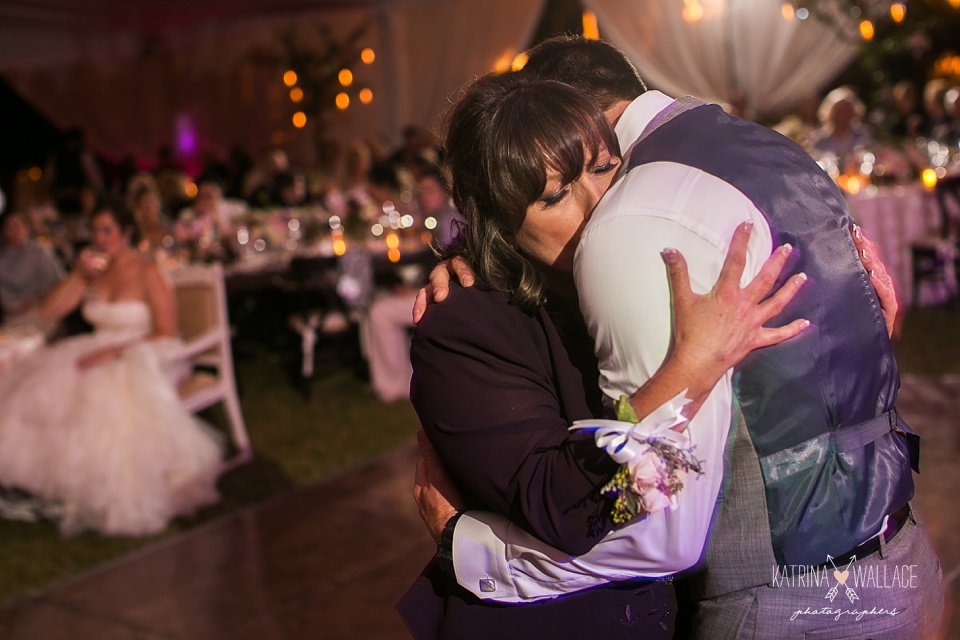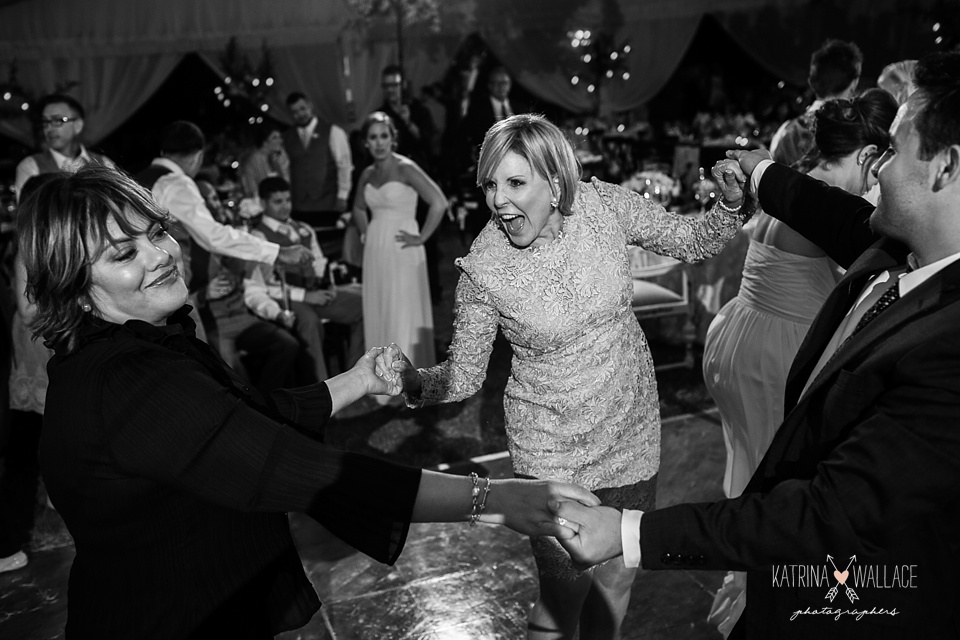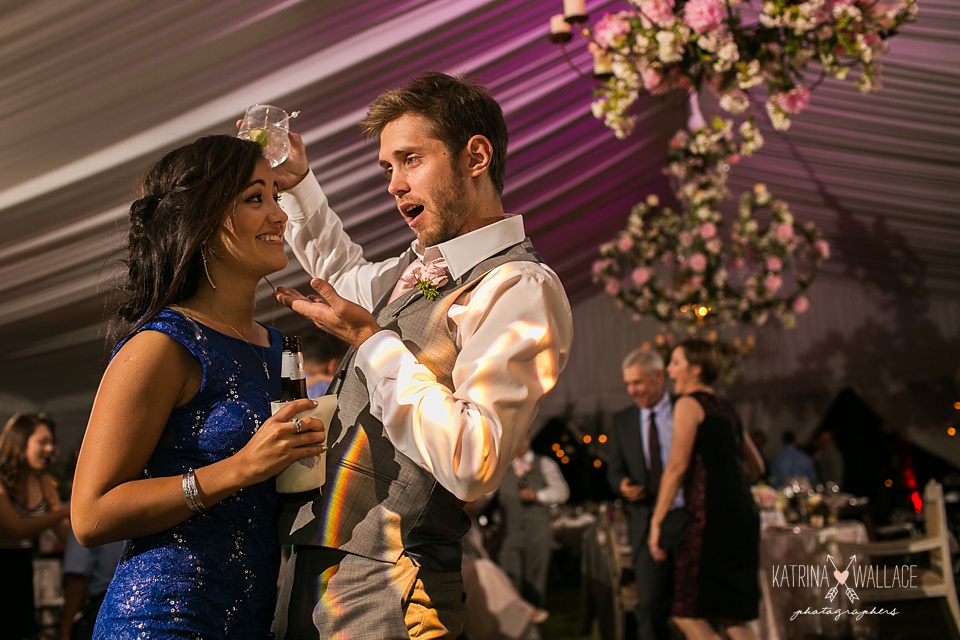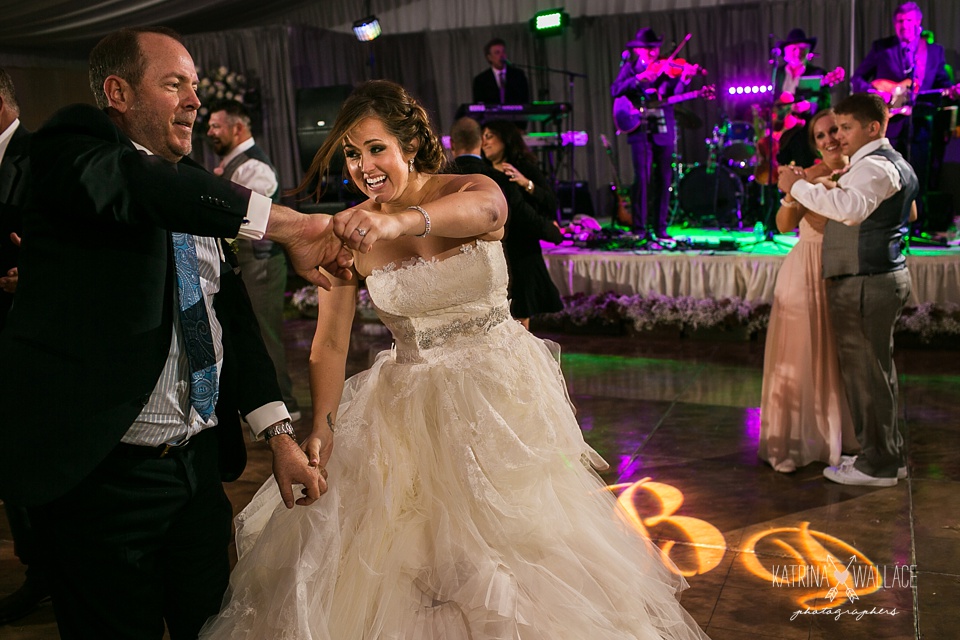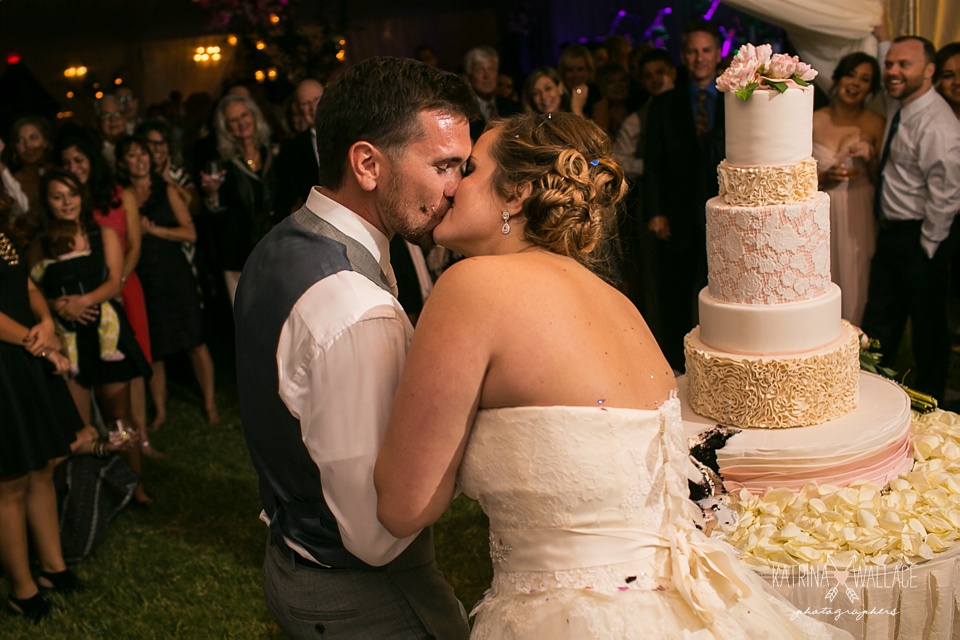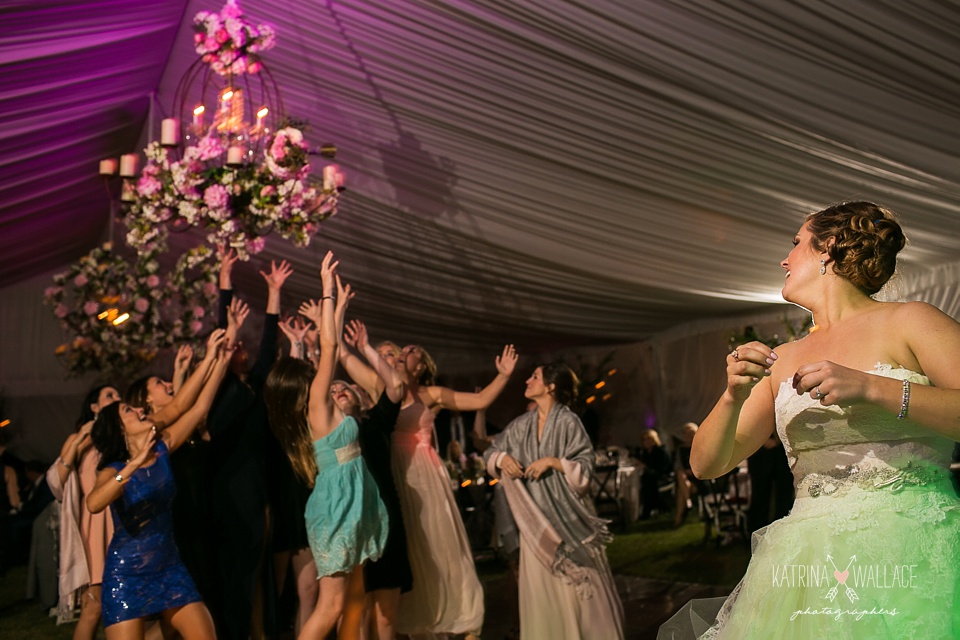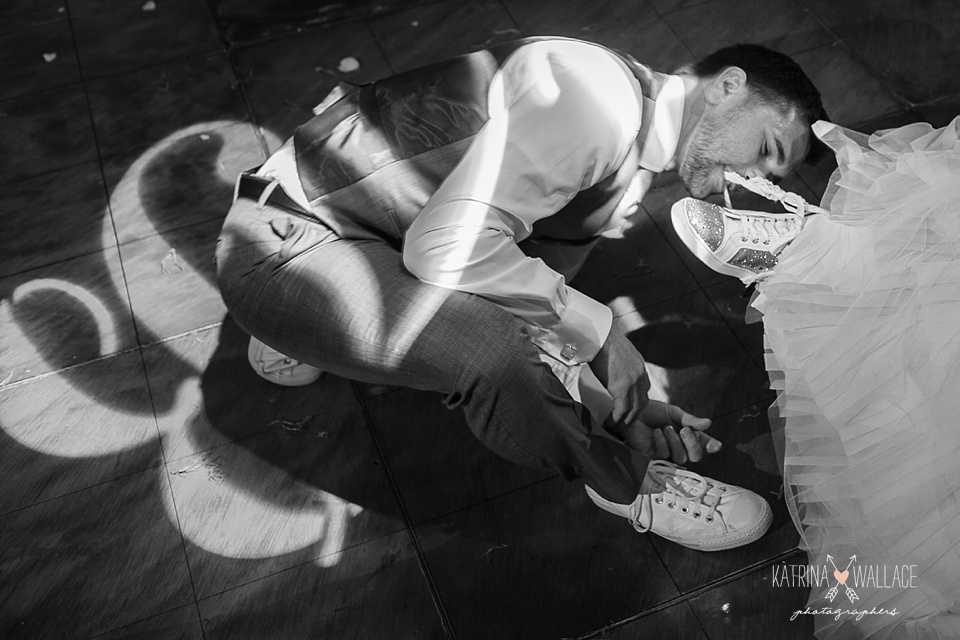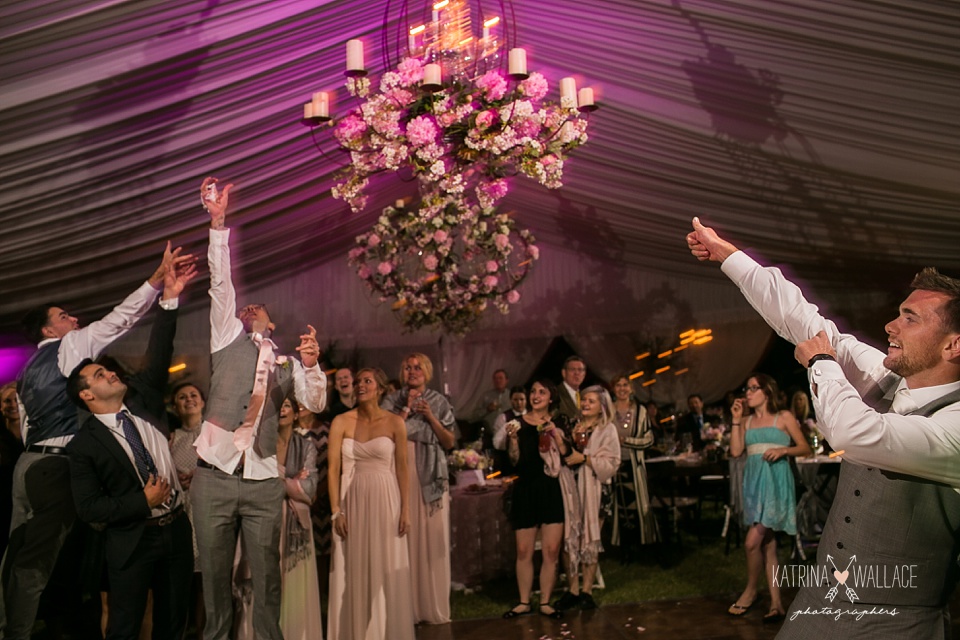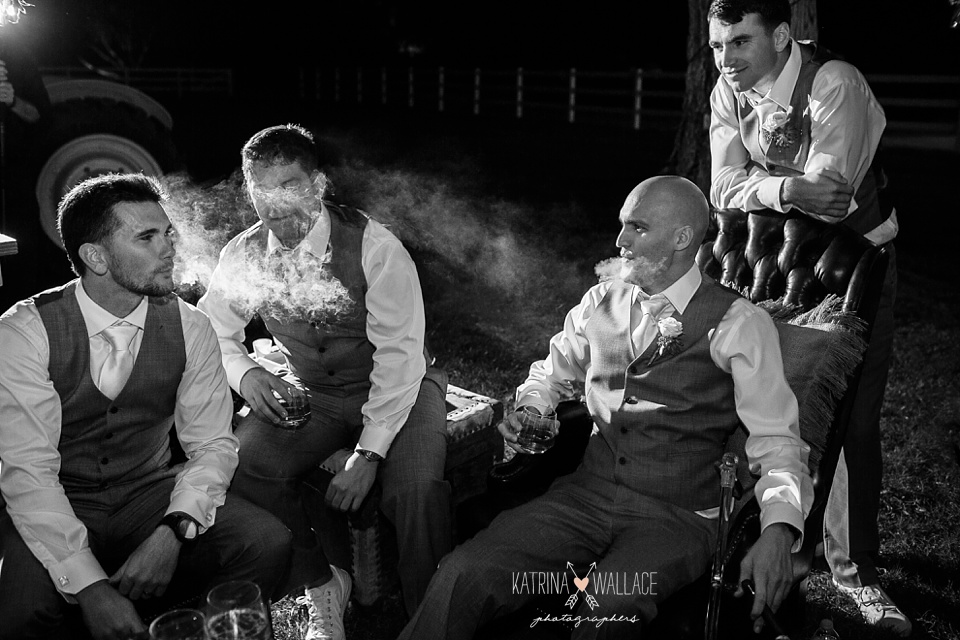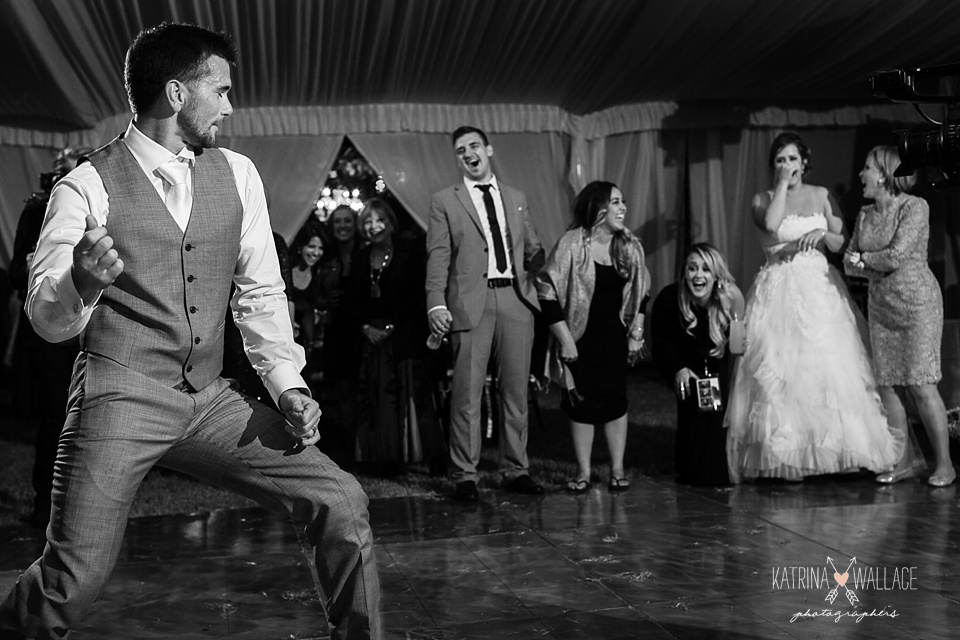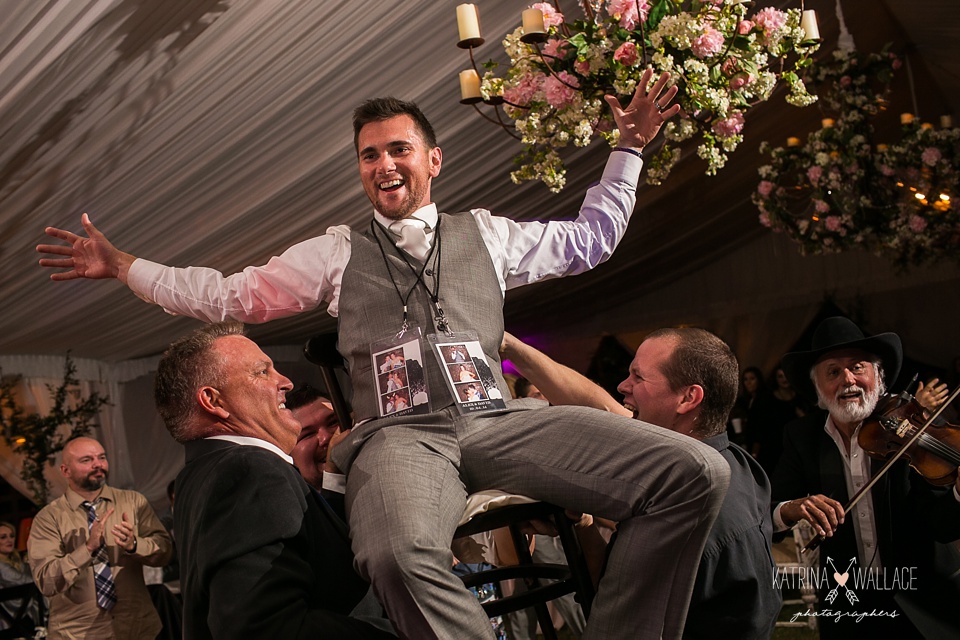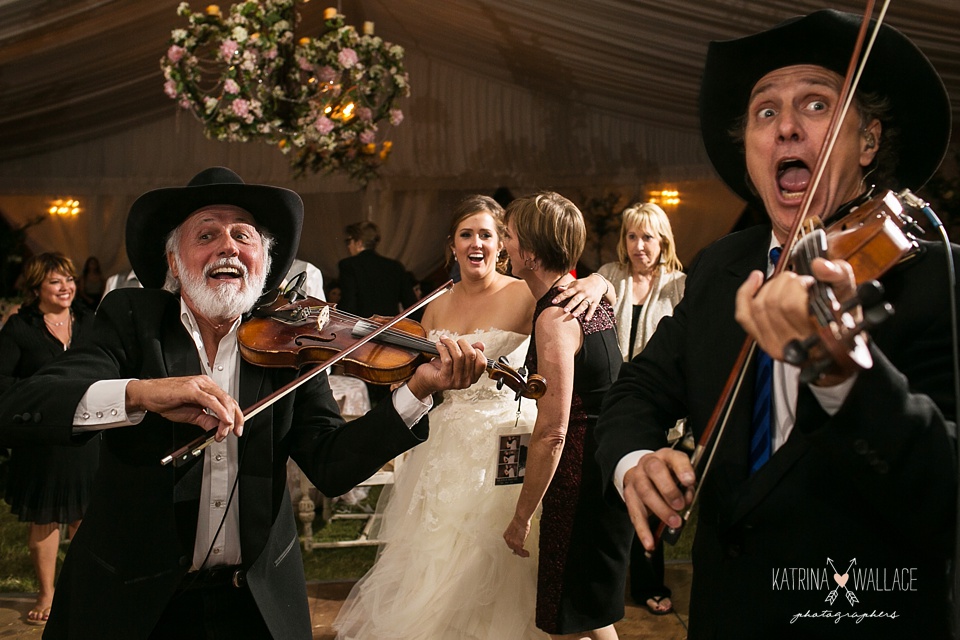 Sparkler exit! A perfect ending to an amazing Dancing Apache Lodge wedding!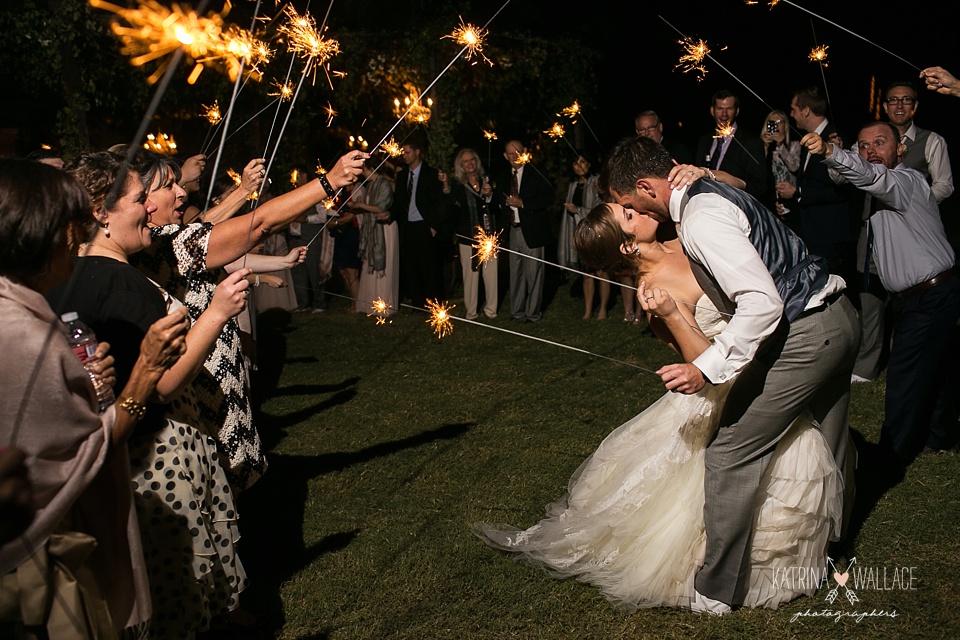 Thanks so much to the amazing vendors that participated in bringing ALL these details together!
Arizona wedding venue: Dancing Apache Lodge wedding
Floral and design: White House Design Studio
Wedding planner: Amy Mancuso
Rentals: Classic Party Rentals
Vintage rentals: Prim Rentals
Catering: Vincent's on Camelback
Cake: Kick Ass Kakes
Music: Herndon Brothers Band
Hair and makeup: Miriam Kenley and Cristina Jaramillo
Arizona wedding photographers: Katrina Wallace and Andrew Mejia at Katrina Wallace Photographers
Videography and slow-motion video booth: Something New Media Wedding Videography
We might have missed someone … feel free to contact their amazing planner Amy Mancuso or their floral designer Jennifer at White House Design Studio for more info! If you can find the December of 2015 issue of Modern Luxury Scottsdale magazine you will find this beautiful Dancing Apache wedding featured in it with more details!